12 Fat Girls On Instagram Who Are Destroying The Fat Shaming Trend
Tuesday, Aug 18, 2020, 11:46 am
It is a fact that fat people are subject to intense criticism both offline and online due to their appearance and lifestyle habits. Obese people hate it when people start judging them by their appearance. They call it fat shaming or body shaming, and they say it hurts them a lot. While we agree that it is a bad thing to criticize people for being fat, we don't think it is a good move by the obese community to play the victim card and embrace their problem. Many fat people are highly insecure about their bodies, and they get offended even upon hearing a positive weight loss advice from a friend or a known person. Such people need to take note of these 12 fat girls on Instagram who don't give a flying f*ck to fat shaming!

10.Kristina Janiece
Kristina Janiece
is a New York based fashion designer and style blogger. She is an aspiring professional plus size model. Kristina Janiece says she loves wearing different kinds of outfits, and her weight never really stopped her from doing that. Hey, have you observed that almost all the girls on this topic are either models or affiliated with the fashion industry in one or the way? Ordinary people can totally do that as well, but you know, most of them are too worried about getting fat-shamed. Do share the stories of these girls to your fat friends to inspire them and help them get out of the constant depressive mindset.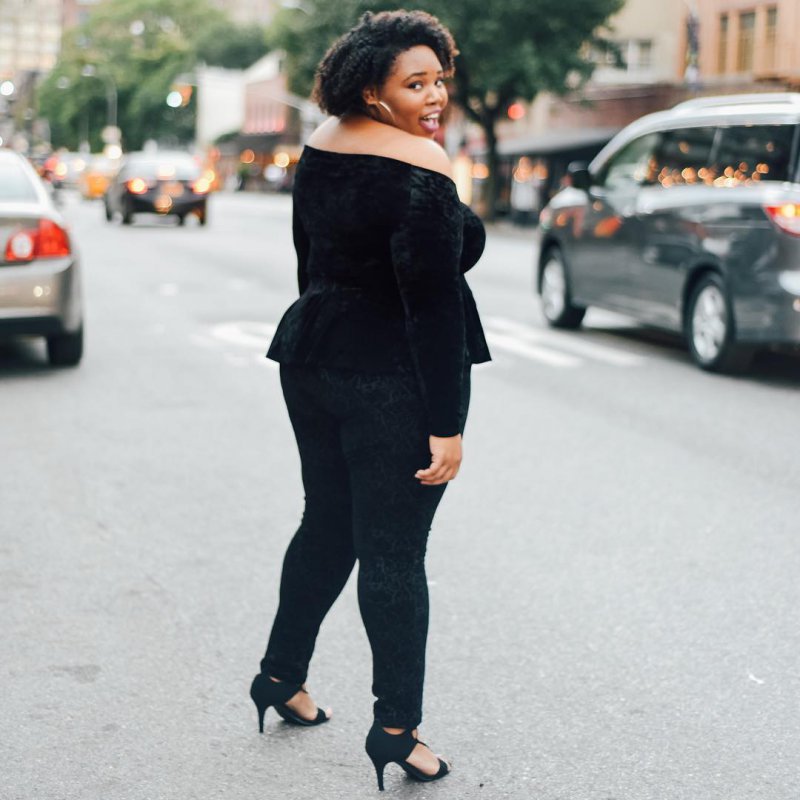 11.Ragini Rao
Ragini Rao
is an Indian plus sized model and style blogger. She is a big fan of vintage fashion, and her Instagram profile reflects her love for it. Ragini looks fat and out of shape, but she is a body-positive woman. Ragini's excess weight never seems to bother her. She kind of looks cute, though. Do you know any fat girl who can confidently wear a two-piece suit? You are highly unlikely to know one because chubby girls are usually very insecure about their bodies. Perhaps, they should let it all hang out like this woman in the photo. She appears very relaxed, isn't she?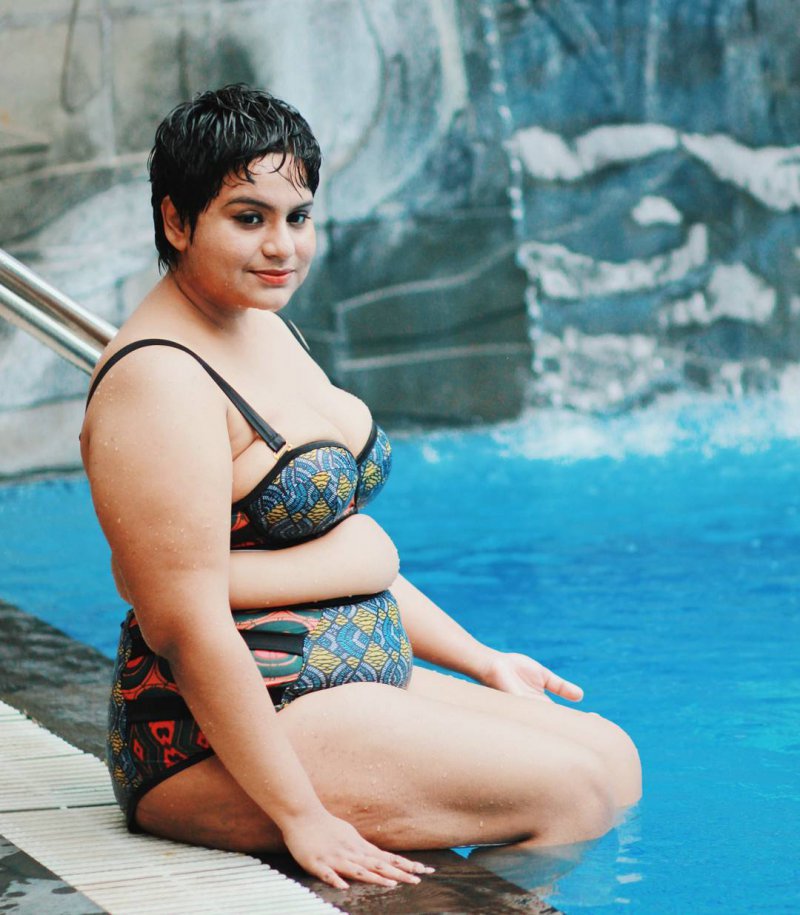 12.Essie Golden
Essie Golden
is a professional plus size model, and she has worked with leading plus size fashion stores such as Ekineyo, Feminine Funk, Nakimuli, RebDolls, etc. Just look at her! Oh boy, she is massive. Essie Golden is a big name in the plus size modeling industry. She is also an active body positivity activist, and she promotes it through her Instagram profile. We are happy about all these body positive activists, but we somehow feel that they should focus on elevating the importance of good health as well.