People Being Nasty With Statues
Wednesday, Feb 24, 2021, 10:19 am
10.Second Life
This chap looked like he didn't have much fun in life. You can tell by his slouched shoulders and sad demeanor. Oh well, never mind, that has all changed now.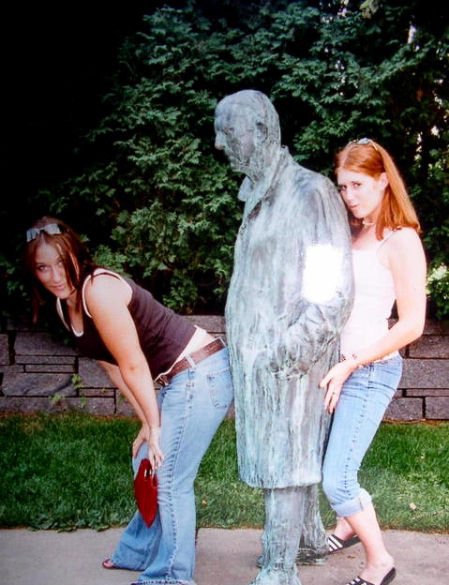 11.Clowning About
As Jimmy finished his cheese burger supreme he left the building, only to be beaten and slapped in the face by a big M clown. He is suing for millions! There is even proof on camera.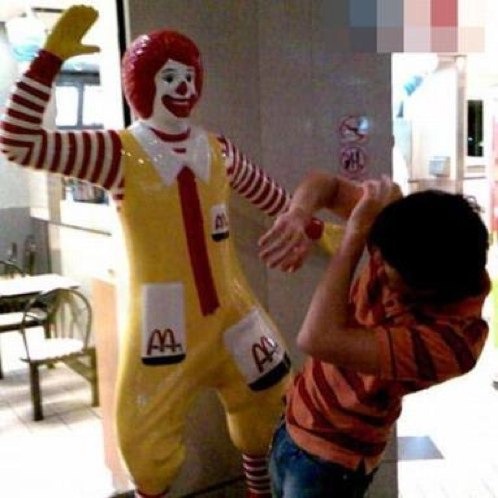 12.Useful Statues
Dear Diary, today I got fired, so I packed up my desk and went and f&%*cked up a statue. What did the statue do to her?