Amazing Sunburn Art
Friday, Jul 8, 2022, 3:51 pm
7.Sunny Days
This guy may look like he had too much sun, but it seems he wanted to take the sun home with him. This may be a heart warming vision, but a burnt torso is not much fun. Maybe he should have put the sunblock on before getting a sunburn ... ya think?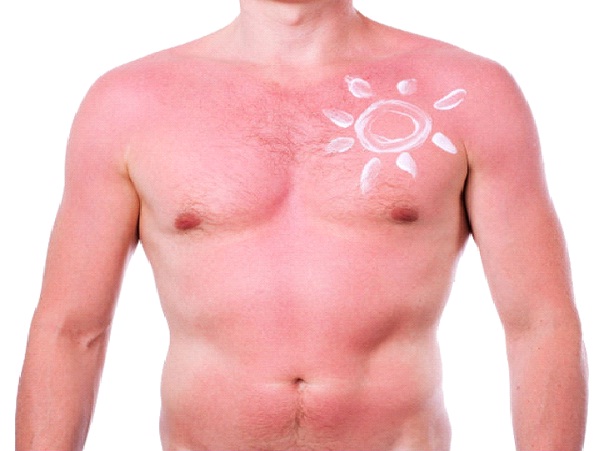 8.Ripplin'
Surfs up, dude! It looks like this guy took the beach home with him. Not only does he have a sun-kissed tan, he has the ocean ripples to prove he had a great day in the waves. The yin and the yang of tanning makes for great sun art.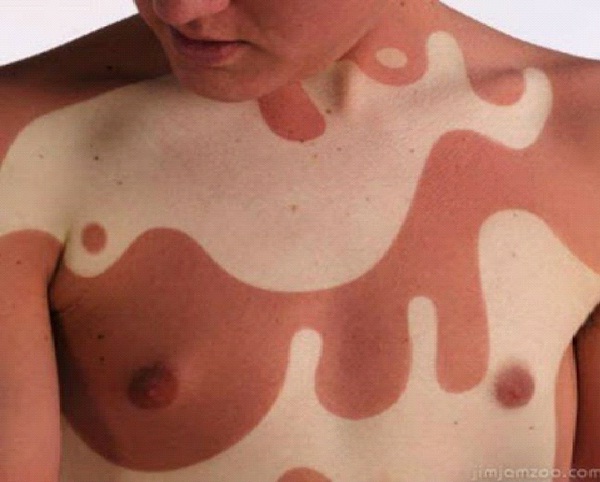 9.That's Quite A Big Smile!
How happy does this guy look? Pretty damn happy judging by that huge smiley face. Looking like the cherry kool aid guy, he's going to need more than a cigarette to numb that pain. Laughing with a bowl full of jelly is not so funny when it lasts for more than a week