15 Things You Don't Know About Miley Cyrus
Thursday, Sep 10, 2020, 4:07 pm
Miley Ray Cyrus is a highly-popular American singer, song writer, and actor. She is one of the top pop stars in the world. She belongs to a socially prominent family. She is the daughter of another popular American singer Billy Ray Cyrus. Her paternal grandfather Ron Cyrus was a well-known American politician. Thanks to Disney's Hannah Montana TV series, she became very popular throughout the world playing 'Miley Stewart' role. The show made her so famous that she changed her birth name Destiny Hope Cyrus to Miley Cyrus. Her parents and family members used to call her 'Smiley' when she was a baby. Her name Miley came from her childhood nickname Smiley. Sounds interesting, right? Do you want to read more such interesting facts about Miley Cyrus? Go on, and read these fifteen interesting facts.

7.Tattoos
Miley loves tattoos and at the last count she has 14 of them, but you just know that the number will rise over the next few years. She started off getting them when she was just 17 and even though they may be small in size they are certainly adding up in numbers. She does appear to be very careful as to what she gets done with them and at least at this point they are not too graphic in nature.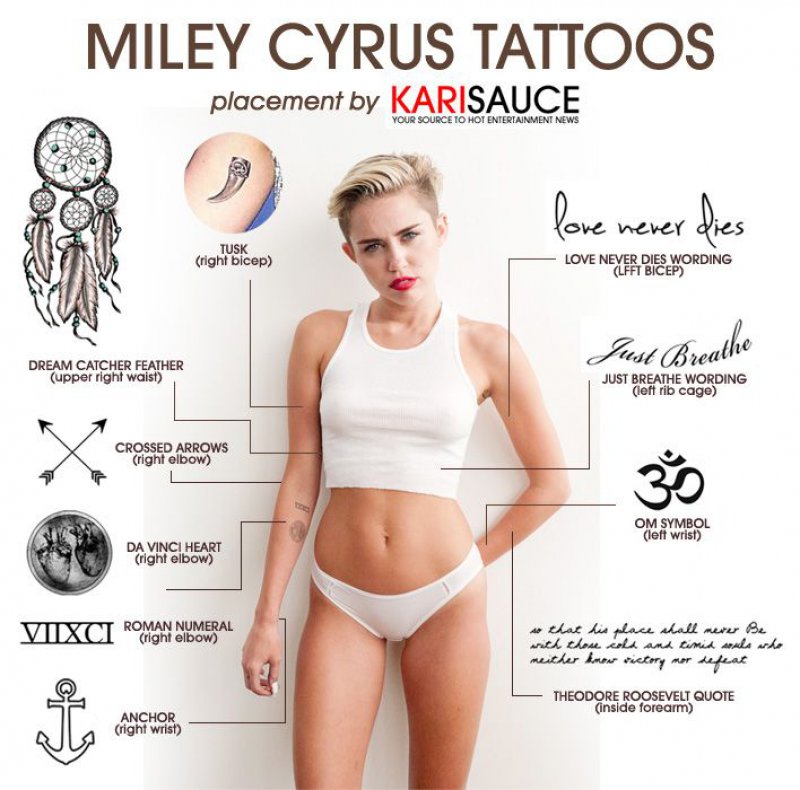 8.Youtube
Ok this is a bad image, but it is actually taken from her own Youtube channel that she set up with one of her friends in 2008. The channel was just full of silly videos showing her dancing around and just acting like a teenager, but the fact it was done when she was just scaling the heights of her fame is quite a cool thing even though it only lasted for just over 30 videos before she stopped doing it.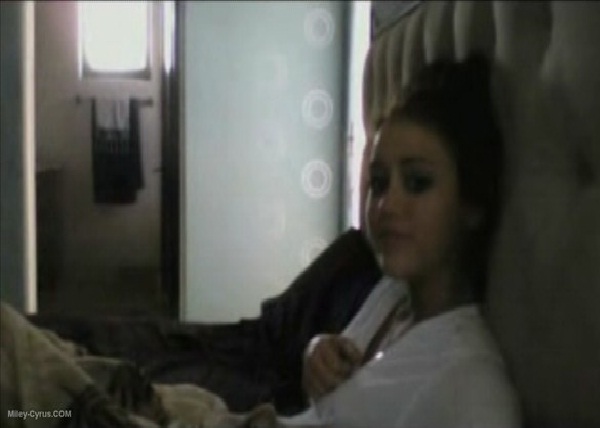 9.Heart
She may look as if she is a fine picture of health, but in actual fact she does have a heart condition called tachycardia, which means her heart can beat a bit faster. This is not something that is actually serious and people see it more as being annoying rather than anything else, but it will not cause her any problems and she is not at risk of suddenly dropping due to it.