15 Trashy Things Every Drunk Girl Has Done But Wouldn't Admit
Thursday, Jul 7, 2022, 4:54 pm
Drinking takes your mind on an adventurous trip that lasts about few hours. It makes people happy. It gives them much needed relief. Alcohol makes people forget their problems temporarily. These are the main reasons why people drink. Sounds good, right? Well, drinking has some terrible downsides. You already know what they are. Let's talk about some mistakes people make when they are drunk. Did we just say PEOPLE? Okay, make it GIRLS, We will cover up guys in another list! Check these fifteen funny mistakes drunk girls usually do.

4.Acting Like a Stripper
They can't stop themselves from showing the 'cooler' side of them to the people around. They make you scream 'Oh boy, she has got the moves!' in disbelief!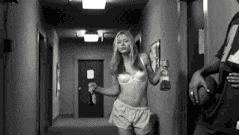 5.Sharing Sexually Explicit Pictures
Girls tend to take some insanely hot photos of them when they are drunk. When they get really high, they may share them with their friends on Snapchat!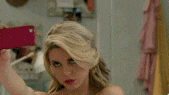 6.Catcalling Random Guys on the Streets
We guess girls will not have problem admitting to this fact! Most drunk girls, have catcalled random cute guys on the streets.