15 Times Sexting Went Wrong
Thursday, Aug 27, 2020, 3:47 pm
Technology has completely changed the way humans interact with each other. It also changed the way people see sexual satisfaction. 'Sexting' is a thing. It is so popular that it became an acceptable word throughout the world. Sexting is nothing but role playing a sexual encounter via text messages. Sometimes it goes bad. Here are fifteen times sexting went completely wrong.

4.They Came Too Soon
We bet you have never seen something like this in your life before! This is hilarious! This is the most funniest and awkward sexting you will ever read. The girl there said she already 'came', without even talking a thing. That guy there was happy because he doesn't need to feel awkward if he 'comes' first before her!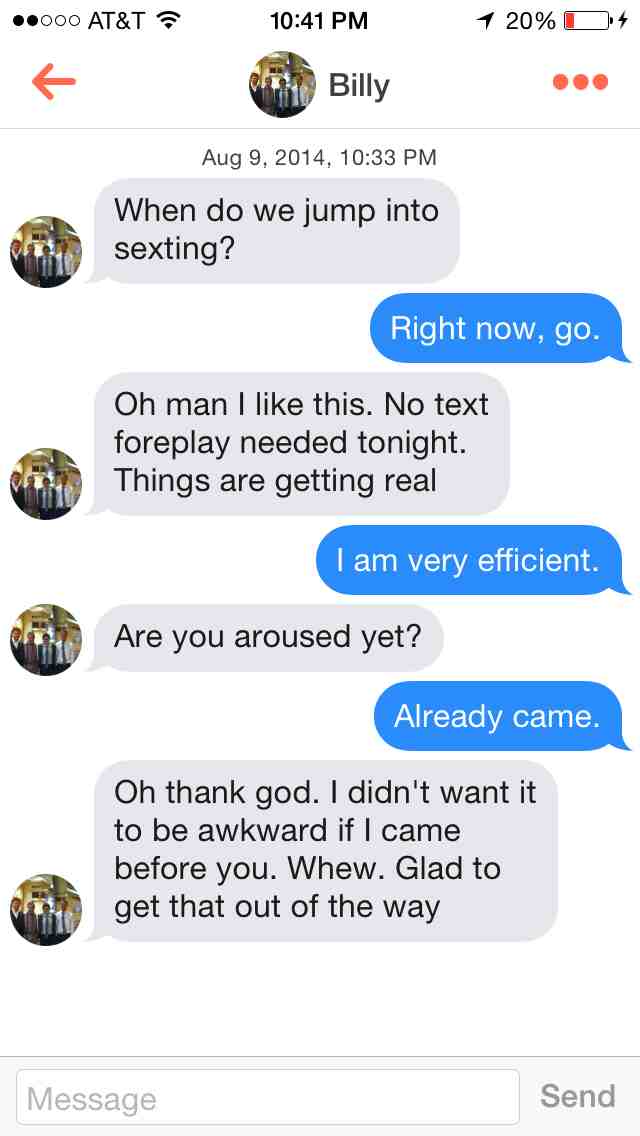 5.This Funny Squirrel Attack
This happens when one of the partners is in no mood whatsoever to sext! When a partner is not in a mood to sext or have fun, he or she will come up with bizarre and awkward ideas to put an end to it. Check this person who compared a sexual move to a squirrel attack! Isn't this very funny?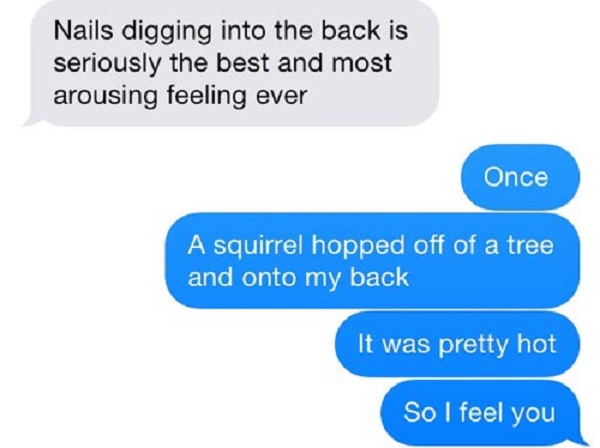 6.Sexting: Where a Typo Can be Deadly Dangerous
If there's one time you need to avoid typos; that is during sexting. Any kind of typo would make entire sexting thing awkward. When you made a typo that read as 'mom', things will suddenly go very awkward and funny. Check this person who mistyped 'mmm' to 'mom', which suddenly turned the situation funny and awkward.