15 Times Sexting Went Wrong
Sunday, Jul 19, 2020, 3:47 pm
Technology has completely changed the way humans interact with each other. It also changed the way people see sexual satisfaction. 'Sexting' is a thing. It is so popular that it became an acceptable word throughout the world. Sexting is nothing but role playing a sexual encounter via text messages. Sometimes it goes bad. Here are fifteen times sexting went completely wrong.

10.This Intelligent Guy
Apparently, his girlfriend was asking him to share a private picture of his to her. To her disappointment, this guy was too intelligent to slip one out. As you can see, he totally trolled her. When she asked to share picture of him below his belt, he sent this funny picture.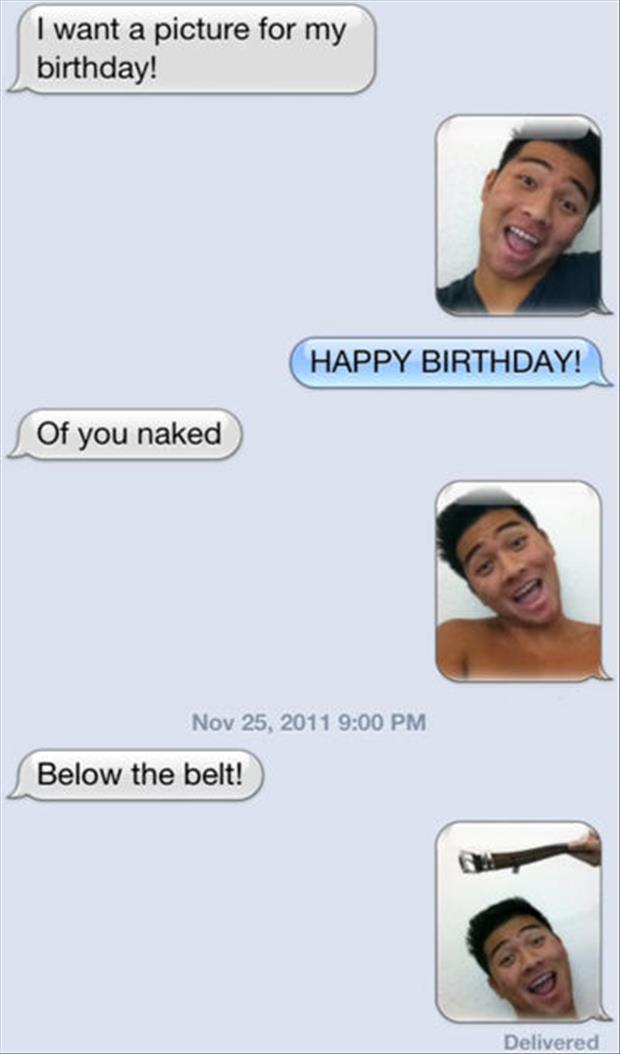 11.Dementor Costume? A Big Nope
Sexting is a bit weird and unusual. People, especially those who are in long distance relationships, or those who make friends online, know how to sext well. Teaching someone how to text can be a challenging task. Check how this person is struggling to teach his or her partner how to sext!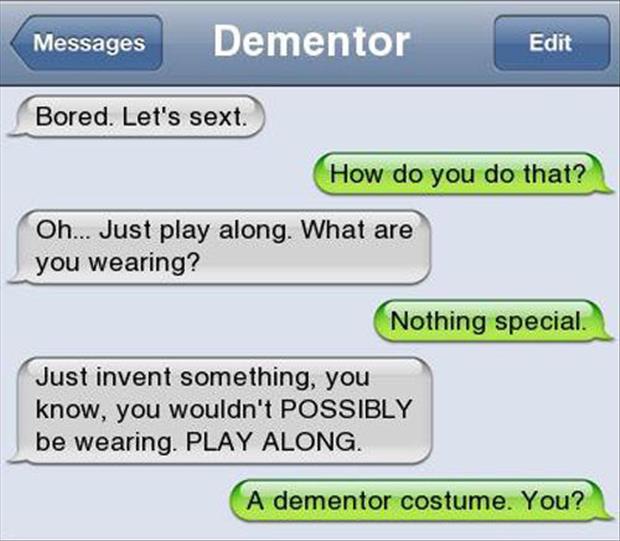 12.This Dark Romance
This is another funny sext that went completely wrong. He or she would have gotten the disappointment of their life when they saw that black picture, which is actually a picture of naked person in dark! With that picture, the sexting there has come to an end. This is a good idea if you are planning to troll your boyfriend or girlfriend!