12 Relationships Memes That Will Make You Say So Us
Sunday, Jul 3, 2022, 1:13 pm
Can you tell us what the biggest challenge in life is? Graduating? No! Making money? No! Okay, let us say. The most difficult thing we all face in our lives is making a relationship work better. From finding someone to share our love to make them like us back, we have to struggle a lot to make them ours. Winning a girl or guy doesn't necessarily mean a happy ending. That is when things start to take a different shape, and even the tiniest bit of nonchalance or negligence weakens the relationship. With that being said, there's no guarantee that two loving couple will stick together longer. Let us shed some light on relationships with these entertaining and humorous relationship memes!

4.When She's Your Girl Vs. When You Break Up
Ex-girlfriends do look beautiful after a breakup, and there are many reasons for it. One important reason is that whenever you have an opportunity to see your ex, you are only going to see them with makeup and beautiful clothes. You no longer can see them how they look in their home. Another reason is that most girls try their best to get in shape after a breakup as an attempt to find a potential suitor or distract themselves from breakup woes.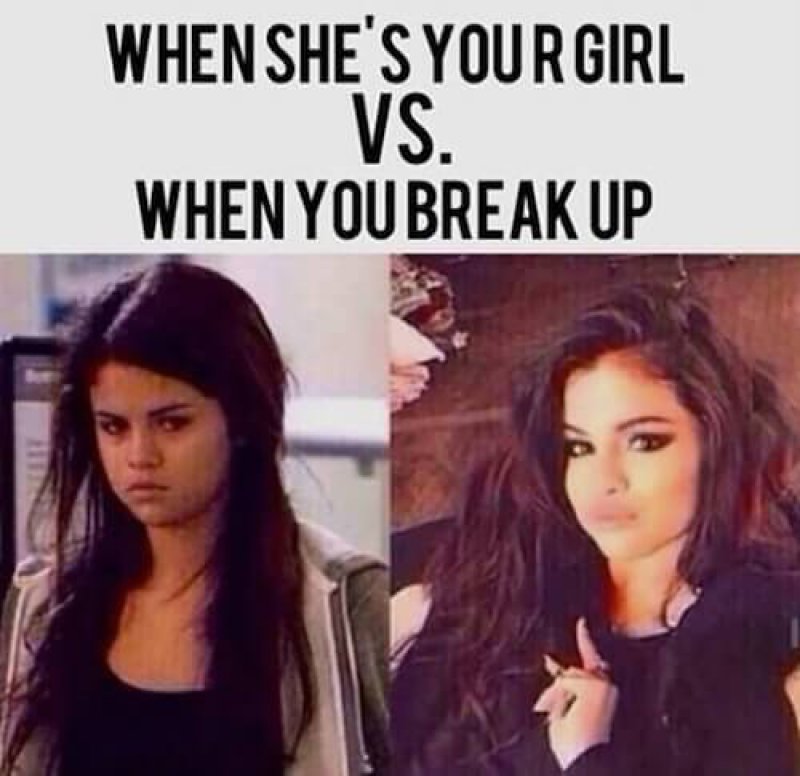 5.This Awkward Situation
"When you chillin with your girl and get a text after 11 and act like you ain't hear it!"
Well, most men can relate to this situation! It's not like a man is cheating, but a text message at that time just sends chills downs the spine. The message can be from a new female friend, coworker, a random girl you have met recently, or from a family member or a best friend. The problem is you never know who sent that message, and if you open it and it happens to be from a girl, your girlfriend is going to sense the panic in your face and demands for an explanation. This happens only if your girl is insecure, though.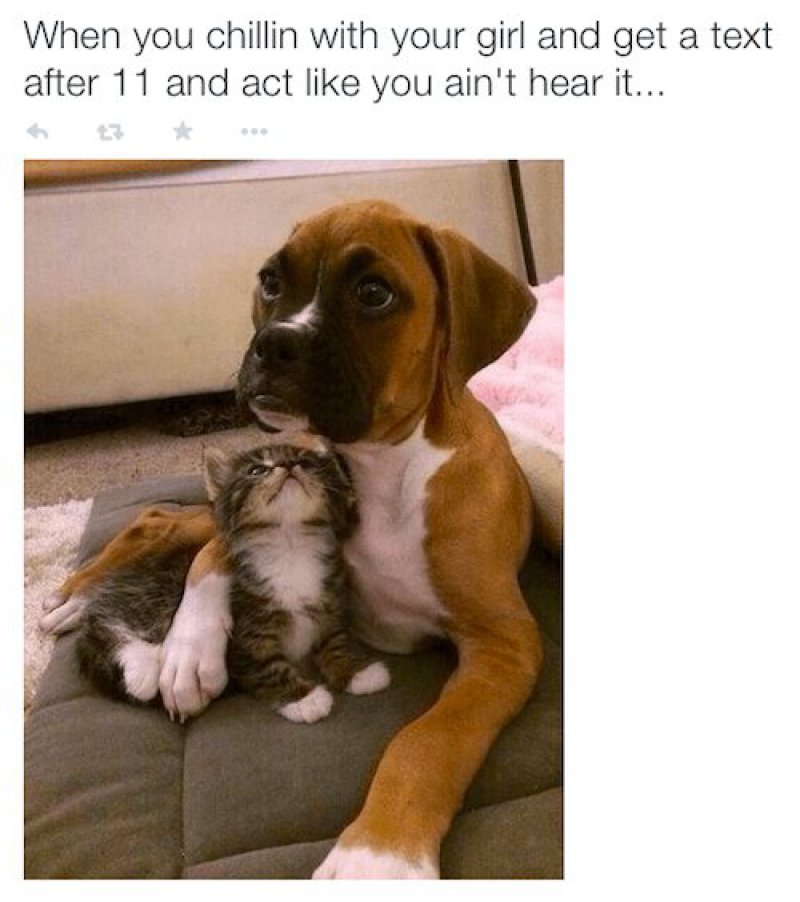 6.The Most Important Part Of Any Relationship Is
"The most important part of any relationship is the first open fart!"
Hey, it's okay to fart in front of your boyfriend or girlfriend, and if you can do that, it means you are already in a great relationship. The key to a happy and strong relationship is being able to act and move freely when your partner is around. Everyone in this world farts, but that's just a private affair, and most people find it embarrassing to do that with people around. If your partner can fart freely in your presence, don't treat that as bad behavior. Just notice how comfortable they are with you!