12 Most Beautiful Flowers In The World
Sunday, Aug 23, 2020, 4:32 pm
Who says nature can't express itself? It can. Be it a human being, an animal, bird, flower, hill, lake, or even a piece of rock, every earthly creation irrespective of its type is a standing testimony of Mother Nature's greatness. Flowers are unquestionably one of the most beautiful forms of life on Earth. The delicate, vibrant, and aromatic pieces of a plant tell a thousand tales about the planet's biodiversity. Do you know that there are more than 400,000 species of flowering plants on the earth? Not all of them look cute, though. We have picked 12 flowers that we think are the prettiest in the world. Have a look at them now.

4.Lotus
Nelumbo Nucifera, commonly known lotus or sacred lotus, is an aquatic flowering plant native to Tropical Asia and Queensland, Australia. Lotus is unquestionably one of the most beautiful flowers in the world. It has great cultural and religious significance in countries like India, Nepal, Sri Lanka, and Thailand. People who practice Hinduism, Buddhism, and Jainism, consider the flower sacred. Lotus is the national flower of India and Egypt. The root part of the flower is edible, and it has high nutritional value. People from parts of India and other Tropical Asian countries make mouth-watering delicacies using lotus root.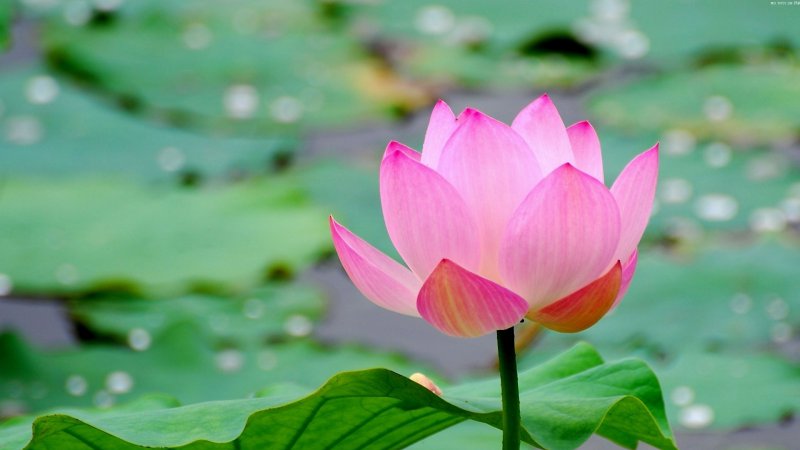 5.Dianthus (Carnations)
Carnations are beautiful, and they rightly deserve a spot on this topic. The flower's actual name is Dianthus, and the informal term carnation has its roots in the ancient Greek culture. Greeks heavily used carnations in their coronation and other royal ceremonies. Carnations are vivid and have unique dual color patterns. The edges of the flower petals usually have vibrant reds as opposed to the lighter color on the rest of the area. Carnations are available in numerous colors and color patterns. One can easily change the color of the flowers by dipping them in water mixed with food color. Another interesting thing about the flowers is that they are edible.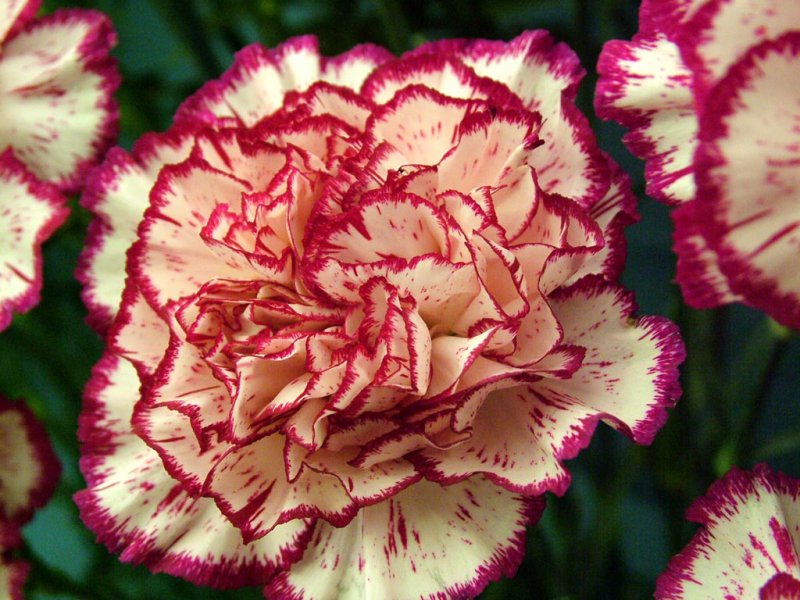 6.Chrysanthemum
Chrysanthemum belongs to the Asteraceae flowering plant family, and it is the largest plant species with a countless number of sub-varieties. The chrysanthemum is the most recognizable flower of the Asteraceae group. It is beautiful, and the most popular and readily available flower throughout the world. Florists love this flower because of its longevity. Chrysanthemum is native to Asia and Western Europe. It has several medicinal benefits. People from many Asian countries boil the flowers to make a health drink. They call it chrysanthemum tea, and it is very popular in Thailand, Indonesia, and Malaysia.