15 Amazing Celebrity Houses That Are Worth Millions
Tuesday, Aug 18, 2020, 9:26 am
Every human being on the planet loves to own a house. Most of us dream to build or buy a large mansion. If you are super-rich and make millions every year, what would you do? You will build that big dream house of yours, right? Since our celebrities are quite wealthy, they did exactly what we would have done if we were rich. The Hollywood celebrities own some of the most beautiful houses in the world. These celebrity houses are huge, with a lot of greenery around. Each house has dozens of bedrooms and bathrooms. Their garages can fit numerous cars! Their houses are so pricey that no ordinary person can afford them! Here are fifteen such amazing celebrity homes you may want to have a look at.

#1 George Clooney


The
$180 Million net worth actor George Clooney
owns one of the unique and beautiful houses in the world. The mansion is located in Italy, not the United States. He named the property 'Villa Oleandra', and it looks more like a fairytale house than a real one. He purchased the property in 2001 for $10 million. The current value of this lake-view mansion is more than $100 million. Nearly after 15 years of buying the property, George Clooney is reportedly in plans to sell it off. The villa is located in such a place that it is impossible for the 'Tomorrowland' star to keep paparazzi from taking pictures of him and his wife!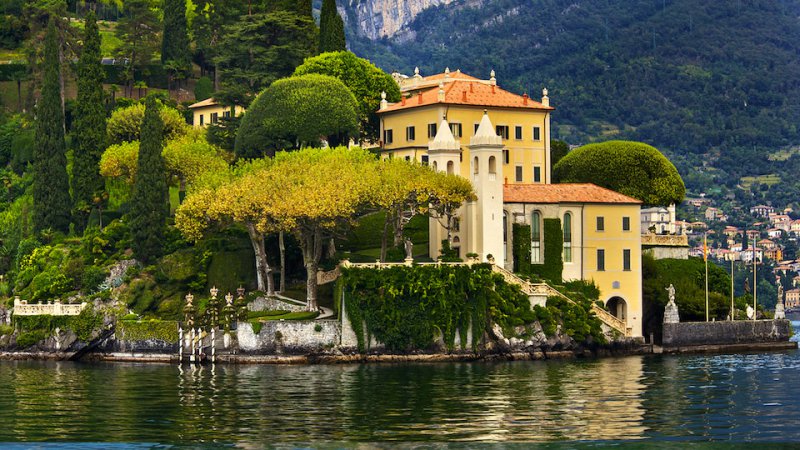 Report