Charlie Sheen And His 13 Well Known Girlfriends
Thursday, Jul 7, 2022, 8:48 am
Charlie Sheen is one of the most successful and famous Hollywood actors of all time. He has acted in numerous films, and TV shows. Millions around the world have watched his movies. Well, everyone knows about Charlie's promiscuous lifestyle, but only a few could guess that this man would contract HIV! Doctors diagnosed Charlie Sheen with HIV in 2011. However, Sheen made a public announcement about his condition in 2015. He was criticized heavily for exposing nearly 200 girls to deadly HIV by not using protection while having sex with them.
Well, Charlie Sheen had made the news with him coming out as HIV positive, but did you know how many girls he has dated during his career? And who are they? Well, excluding the one-night hookups and party girls he has been with, there are still many girls he had been with for more than a week. Here are 13 famous girls Charlie Sheen has dated before coming out as HIV positive.
7.Charlie Sheen And Natalie Kenly
Model and graphic designer Natalie Kenly began dating Charlie Sheen in March 2011. She was sharing the actor with porn Star Rachel Oberlin. All three of them lived together at Sheen's home. Kenly had a few months of fun with the actor before vacating the relationship for good in June 2011.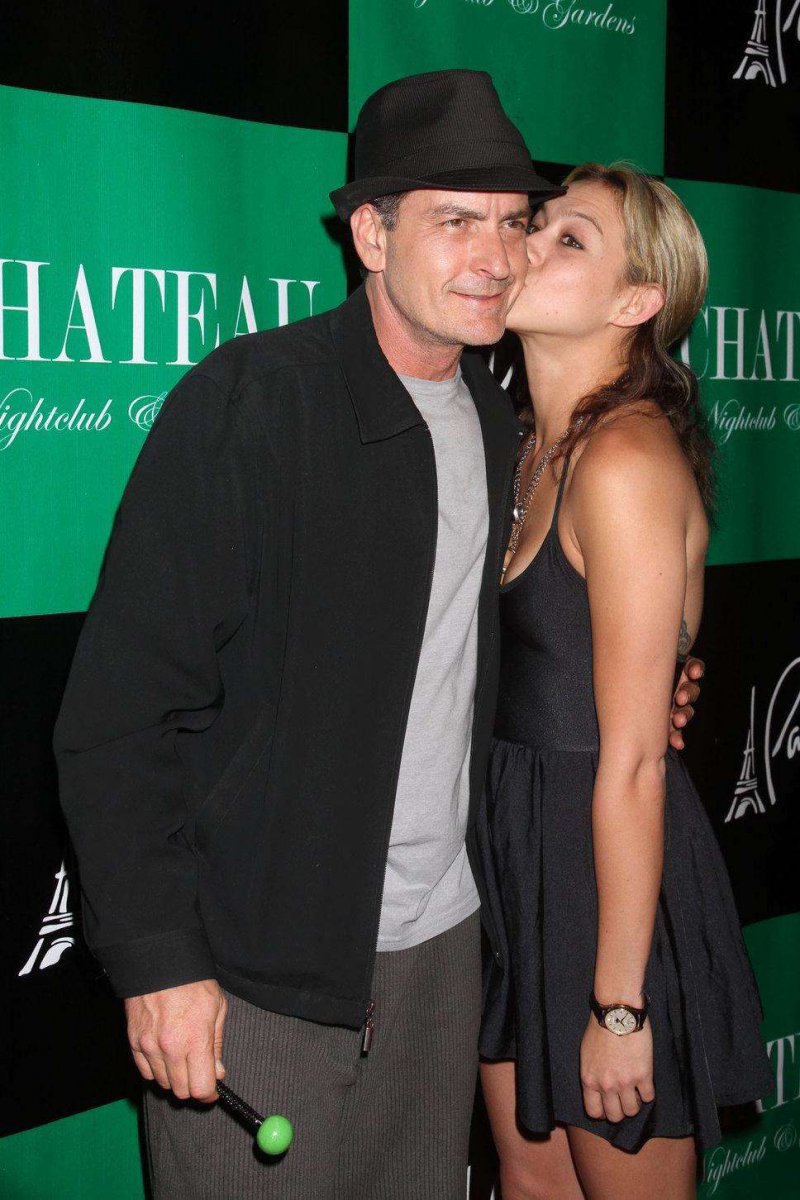 8.Charlie Sheen And Bree Oslon
Charlie Sheen found himself with yet another porn Star in 2011. The actor began dating
adult-film actress Bree Oslon
, real name Rachel Oberlin in March 2011. She was one of Sheen's many 'goddesses' and lived with the actor for a short period of time. Their 'relationship' didn't last long, as Oberlin ended things with Charlie Sheen in April 2011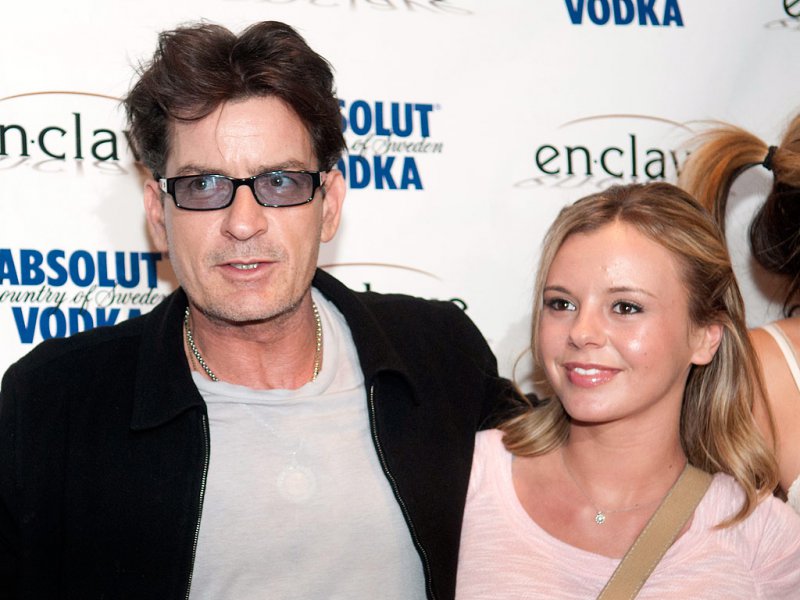 9.Charlie Sheen And Donna Peele
Charlie Sheen married actress and model Donna Peele in September, 1995. The couple had dated for only six weeks before getting married. They met each other when they were filming a cigarette commercial together. Charlie Sheen immediately fell in love with her, saying that she was an angel sent to him by God!
The marriage didn't last even a year! Soon after the wedding, Charlie Sheen was named to be one among the many men who were found to be sleeping with women provided by infamous Hollywood madam Heidi Fleiss. The couple got divorced because of a sex scandal. Donna Peele is in her 40s, but no one really knows where the woman is and what she is doing now.