15 Celebrities Who Have Stripped For Charity
Sunday, Aug 16, 2020, 1:21 pm
It is not uncommon for celebrities to show off their nude bodies. We have already seen many celebs appearing naked on magazine cover pages, movies, music videos or even on their Twitter and other social networking pages! However, at times, celebs strip for a charitable purpose as well. When celebrities strip for a cause, their act becomes a sensation, thus helping the cause gain more attention. Here are fifteen inspiring celebrities who have stripped off their clothes for a noble cause.

4.Bethenny Frankel - "I'd Rather Go naked"
Former Real Housewives of New York City star Bethenny Frankel posed for a PETA campaign back in 2009. PETA's attempt to tie-in her hometown with the ad was a complete disaster. The placement of the skyscrapers is so odd that it appears as though one building is about to stab Frankel in the buttocks.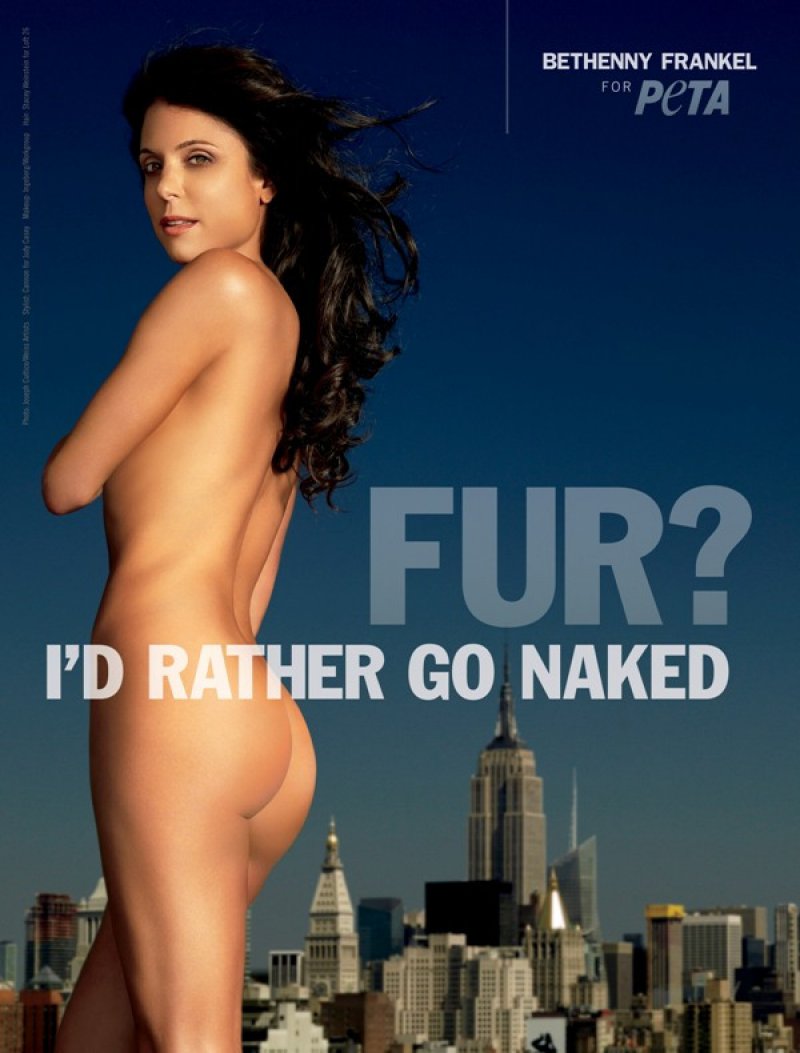 5.David Cross - "Wear Your Own Fur"
David Cross' ad campaign is enough to make you not wear fur or eat for at least a week. The actor can be seen posing in an awkward stance for PETA's "Wear Your Own Fur" campaign. Even the audience members in the photo look perturbed by Cross's appearance. The message is there, but Cross's execution is so poor; it's hard to take the cause serious.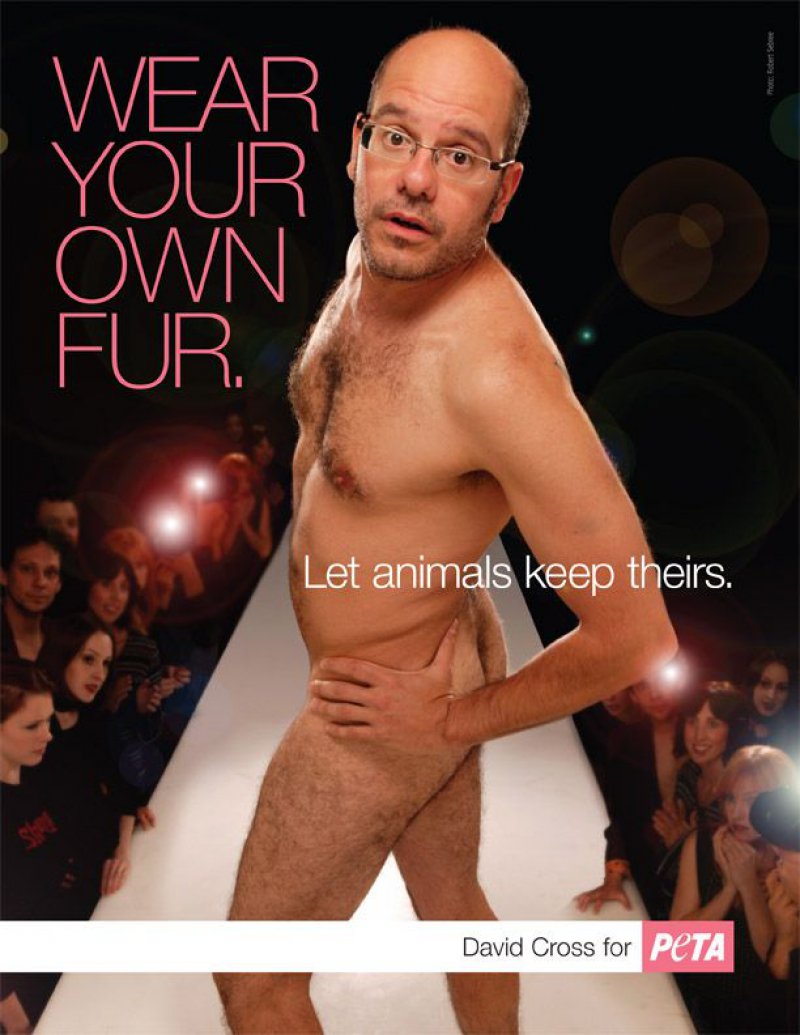 6.Emma Watson for "Natural Beauty"
Photographer James Houston enlisted the help of actress Emma Watson for his book, "Natural Beauty." The book was put together to raise awareness in regards to the environment and sustainable living. All proceeds from the book have gone to Global Green USA-a charity that supports a sustainable and secure future.