Worst Celebrity Tattoos Ever
Thursday, Jul 14, 2022, 4:05 pm
1.Zosia Mamet
If you are thinking that it's a fake tat, then let me confirm that it's a real permanent one. Don't agree with me still right? yeah even i didn't, i remember when i was in school, girls used to draw these hearts on their hand but getting a real one on your palm? *Facepalm*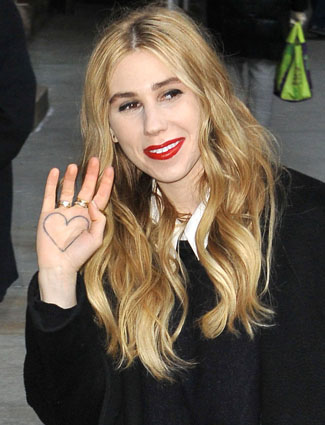 2.Winona Ryder
This actress is usually associated with the tattoo her ex-boyfriend got of her name. But wait a minute, where is tattoo? can you see it? it's on her arm, look close, see it? see how hard it was to look thorough, i am pretty sure some of you might have thought it's a fly sitting on her arm.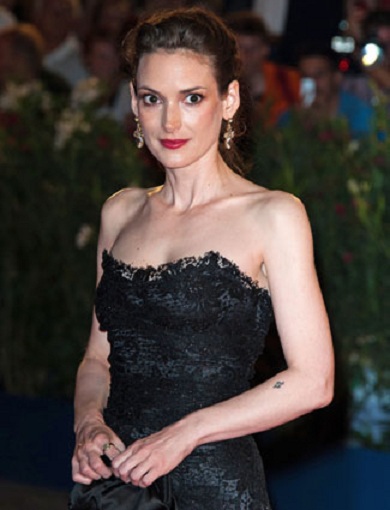 3.Scarlett Johansson tattoo
"It makes me happy when I look at it," Scarlett Johansson told Allure of her sunset tattoo. I don't think it's that bad as a tattoo but there are a better ones out there Scarlett which have the same meaning and look pretty good, Hope she considers our advice next time she gets tattooed.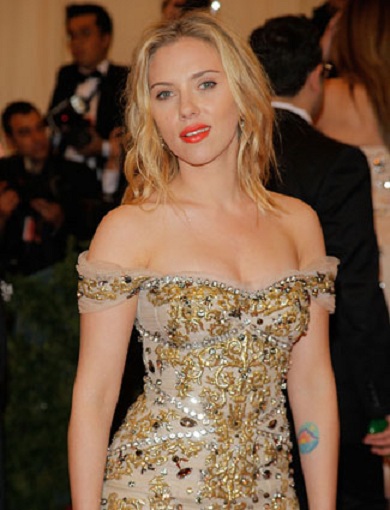 4.Rihanna
Rihanna is always in news for her acts and it's quite boring now to even talk about her behavior but her tattoo could not miss the worst tattoo list. A "Thug Life" tattoo with white ink on the fingers? WTH? Grow up Rihanna!!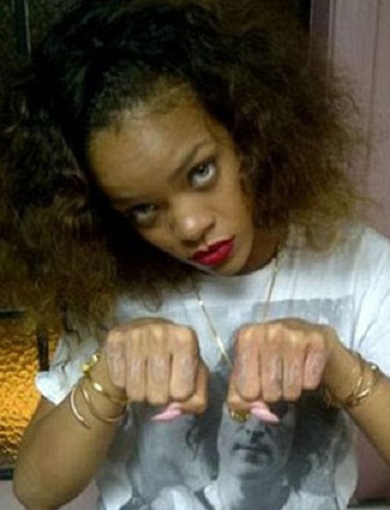 5.Mena Suvari
The ugliest tattoo award goes to Mena Suvari of American Pie fame. lion head is good, and big words are also good but have you ever seen big words and lion together on back neck? I swear you didn't. Mena Suvari has a long way to go i hope.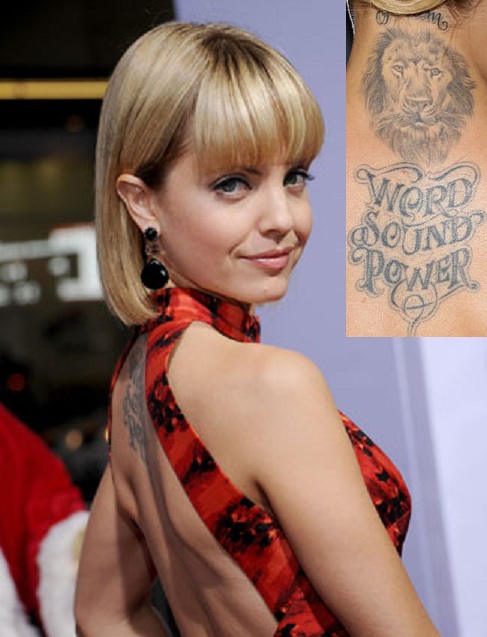 6.Miley Cyrus tattoo fail!
Miley Cyrus could not escape this list of worst tattoos since she has this long quote from Theodore Roosevelt and the word "love" on the inside of her ear. I am just saying does anyone reads that much long quote? Infact her on-again-off-again fiance Liam Hemsworth got a much shorter quote from the famous speech tattooed on his arm.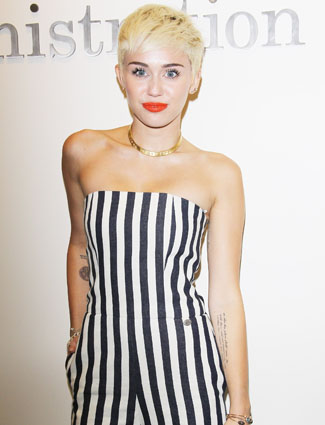 7.Kelly Osbourne
She has a wide assortment of tattoos, including the random keyboard on her forearm. It seems like she had it done when she was in kindergarten. I mean who gets a keyboard tattooed to your bod? I hope she soon decides to remove it.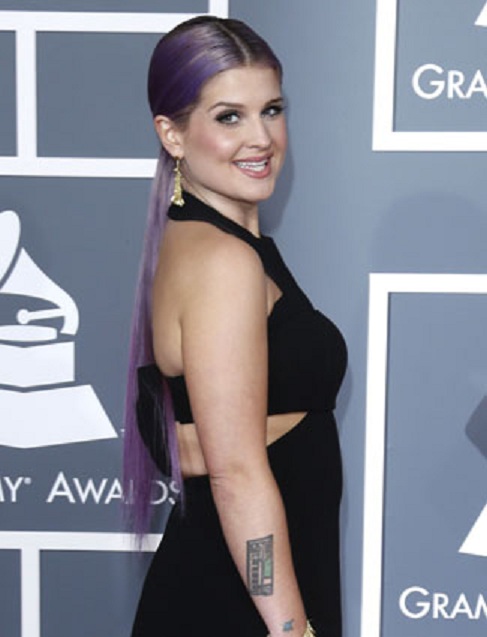 8.Hayden Panettiere tattoo
This actress chose an Italian tattoo that means "Live without regrets." Much to her surprise the tattoo was misspelled by the tattoo maker and it was all ruined for her but hey? who knows Italian here? so better adore it like its fine..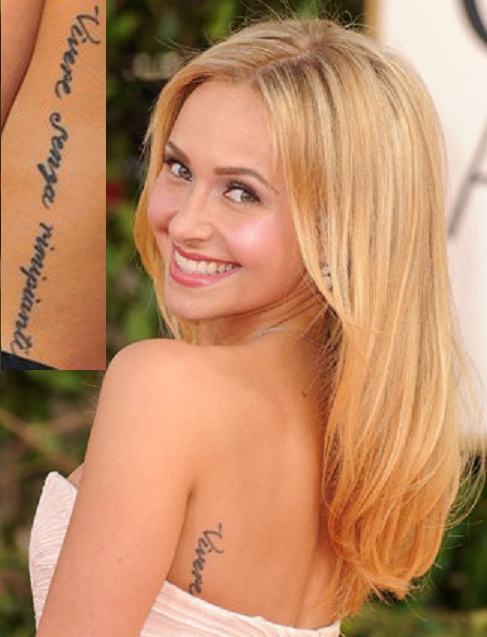 9.Charlize Theron
This odd tattoo is of a koi carp and the Japanese symbol of love. I am not saying it's a bad tattoo but it's hardly seen and looks like something stick near her ankle. Source: Daily Makeover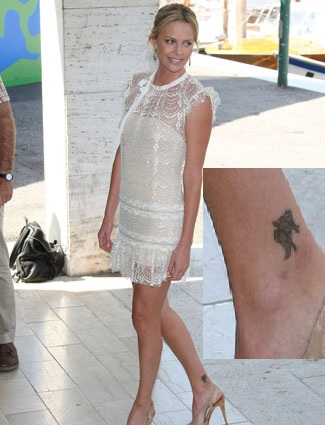 10.Megan Fox tattoo gone wrong
Do you have a worst tattoo which you regret getting? then don't worry, our famous celebs too adore some of the worst tattoo and never regret as an example look at the Megan Fox tattoo which reads "We will all laugh at gilded butterflies". Now what does that suppose to mean? If she took it from the Shakespeare's play King Lear, then she must notice that the actual quote is "So we'll live, and pray, and sing, and tell old tales, and laugh at gilded butterflies, and hear poor rogues talk of court news."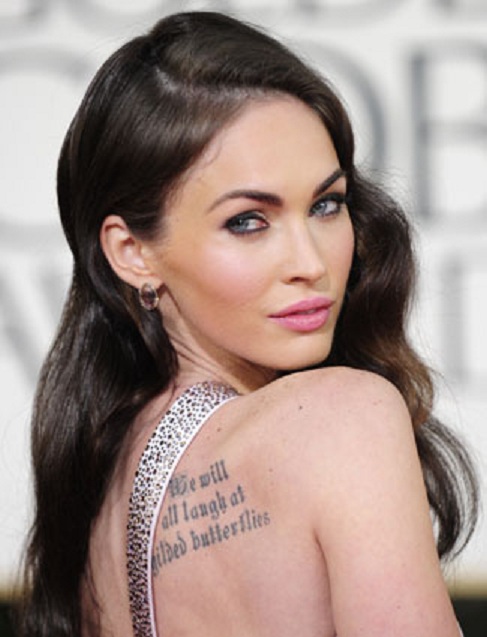 11.Nicole Richie
Yes, She is Nicole Richie of The simple life fame. She adores this tattoo on her back which she describes as "butt crack cross". She also has a tattoo named virgin on her wrist which she should remove now as she is a proud mother of two children.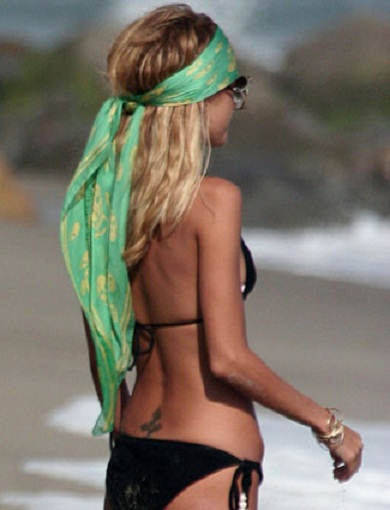 Report