12 Funniest Catwalk Fails
Sunday, Mar 15, 2020, 8:38 am
Some fashion outfits look so weird that we all wonder what fashion designers think when they design such clothes. Most of us neither buy those eccentric dresses nor appreciate the creativity of the designers. Models who wear wacky clothes look like aliens! Have you ever seen those crazy catwalk shows on the Fashion TV where models wear terrible and
bizarre outfits
? If you haven't, here's your chance to witness some of the hilarious catwalk moments. The cringeworthy pictures make you feel glad for not choosing modeling as career!
#7 Stranger Still


A lot of things are happening in the picture, so take your time, and slowly spot one after the other! Did you notice the tangled wooden necklace that lady was wearing? It looks weird, right? Now, look at her swamp shoes. They look bizarre as well. Her struggle to walk properly is the worst of all. The girl's butt looks a bit sexy, though. Although her booty is not as big as
Kardashian
's, it is round enough to make some guys stretch their hands to get hold of KY and Kleenex!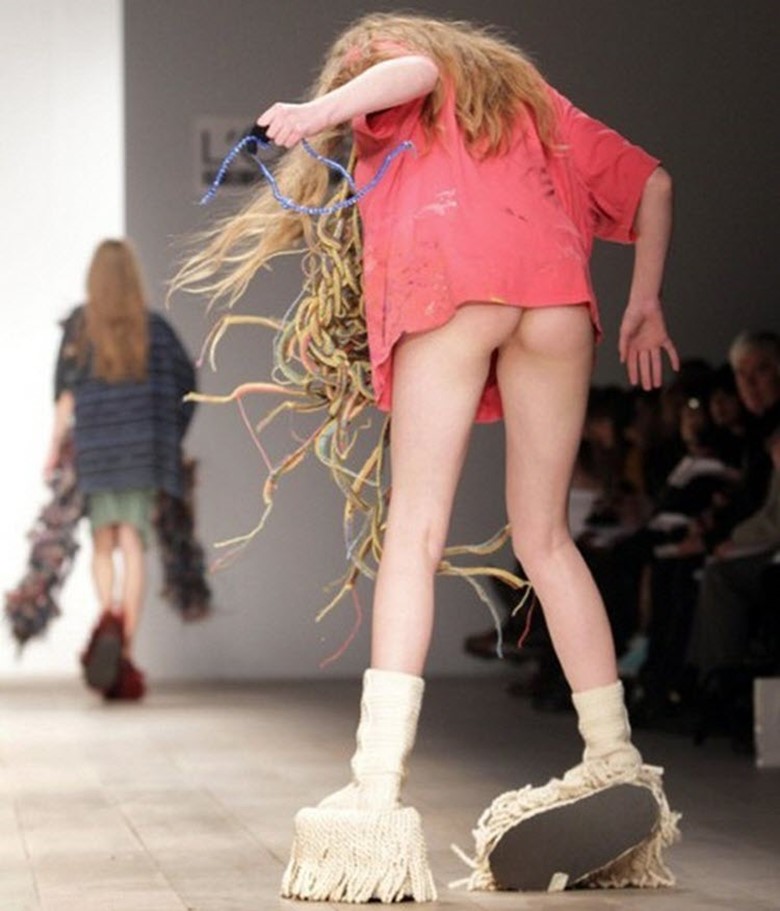 Report