9 Miley Cyrus Comparisons That Will Make You Laugh
Thursday, Aug 24, 2017, 10:02 am
Miley Cyrus is one of the most talented singers in the world, and no one really has a shadow of doubt on her talent or skills! However, she is a little offbeat, who does all those quirky things! The old Miley Cyrus we all know is now nowhere to see. Although most of her recent performances are controversial and heavily sexualized, her popularity hasn't really come down. Here are nine funny Miley Cyrus comparisons that make you laugh!

#9 Miley Cyrus Vs Baby With Diapers


Did you know Miley Cyrus wore a diaper for a music video of her new single "We Can't Stop". Miley, please stop for a minute. Here is something that I want to show you. This baby wore it better than you AND diapers are for babies, not you! I think this is one of the best comparisons. What do you say guys and gals?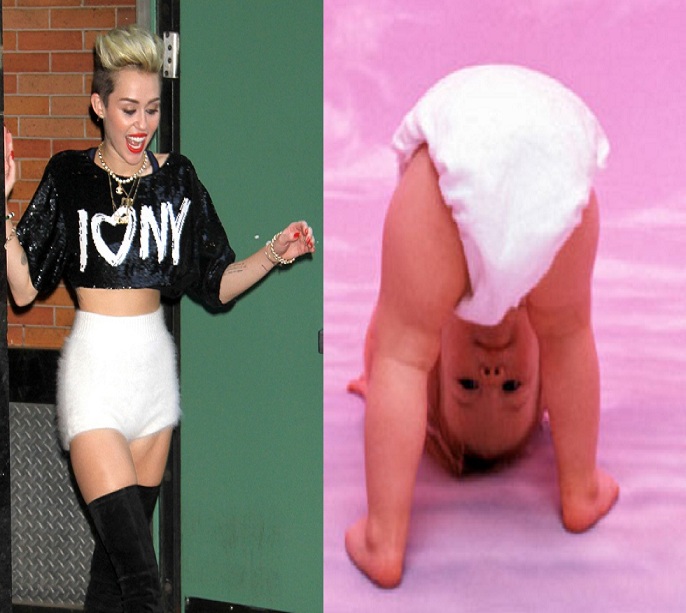 Report