12 Best Puzzle Games For Android And IOS
Tuesday, Mar 30, 2021, 7:53 am
Are video games beneficial for us? We spend a good amount of time playing games every day, but what do we get in return? Fun? That's it?! Some games give back more than just fun in return. Puzzle games, for example, improve your IQ. They help boost your cognitive ability whereas puzzle or problem-solving games increase concentration. They even enhance your problem-solving skills not to mention Puzzle games are highly beneficial for developing children. If you are the kind of parent who believes video games are bad for children, you should let your kids play some puzzle games instead, so that they can improve their thinking abilities and problem-solving skills. Not sure where to start? Check out these 12 best puzzle games for mobile that will help you get started!

7.Jigty Jigsaw Puzzles
"Jigty" is a classic jigsaw puzzle game. Its gameplay is straightforward. You need to arrange scrambled puzzle pieces together to make a proper picture. This game begins with just four pieces. As you progress forward, the number of jigsaw pieces gradually increase in number. The best thing about "Jigty Jigsaw Puzzles" is that it lets you upload your own photo and convert it into a puzzle! If you don't want to do that, this game has hundreds of random pictures to select. "Jigty Jigsaw Puzzles" also has a tournament mode, and it lets you compete with other players around the world.
Game: Jigty Jigsaw Puzzles
Price: Free to Install and Play, Optional In-app Purchases
Downloads: 10 Million to 50 Million
Reviews: 642,000+
Average Rating: 4.3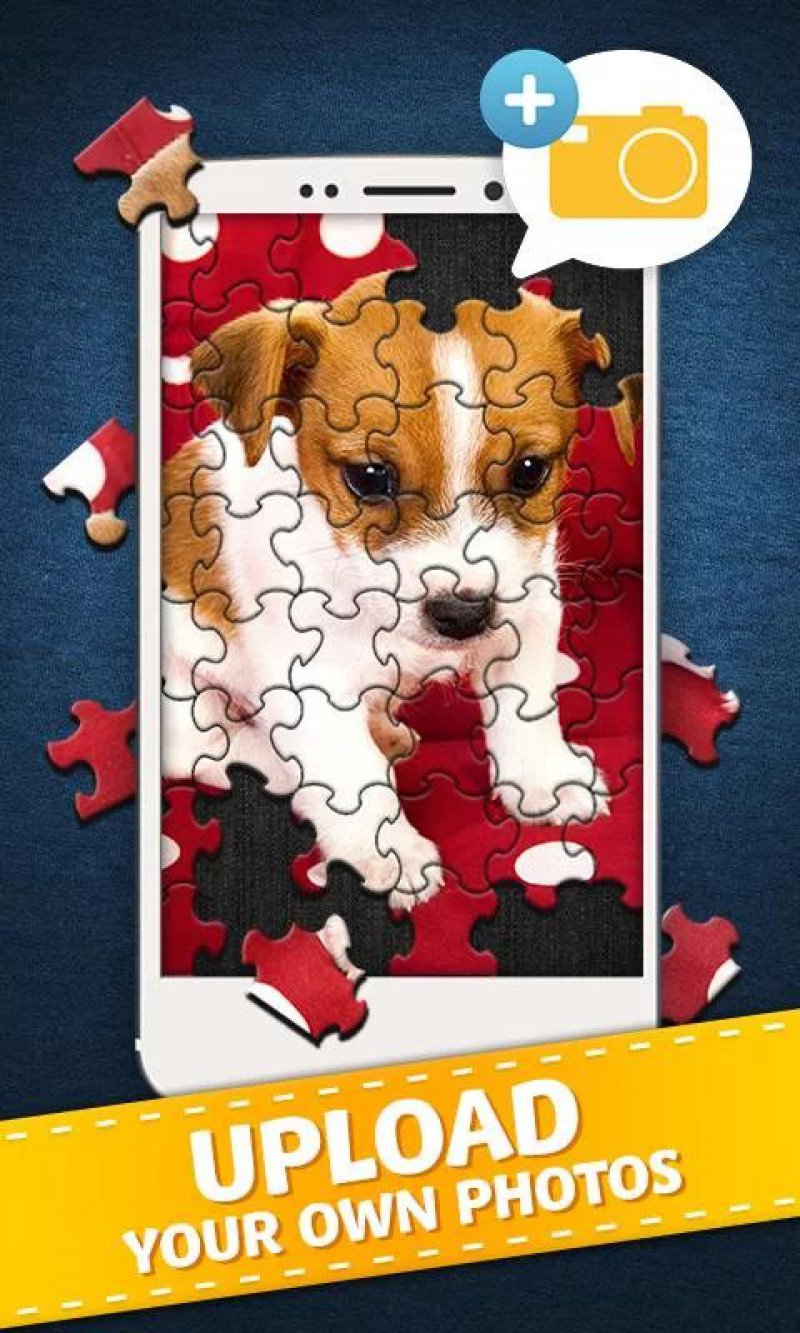 8.Buttons And Scissors
"Buttons and Scissors" is one of the most popular casual and puzzle games. Although the game is very simple to play, you need to toil hard to complete advanced levels. As shown in the picture, you need to cut off same colored buttons, but there is a small logic here. You can only cut them when they are aligned vertically, horizontally, or diagonally. To complete a level, you need to cut all the color-matched buttons off the denim. If you love playing light games, don't forget to add "Buttons and Scissors" to your "games to play in free time" list!
Game: Buttons and Scissors
Price: Free to Install, Optional In-app Purchases
Downloads: 5 Million to 10 Million
Reviews: 253,000+
Average Rating: 4.3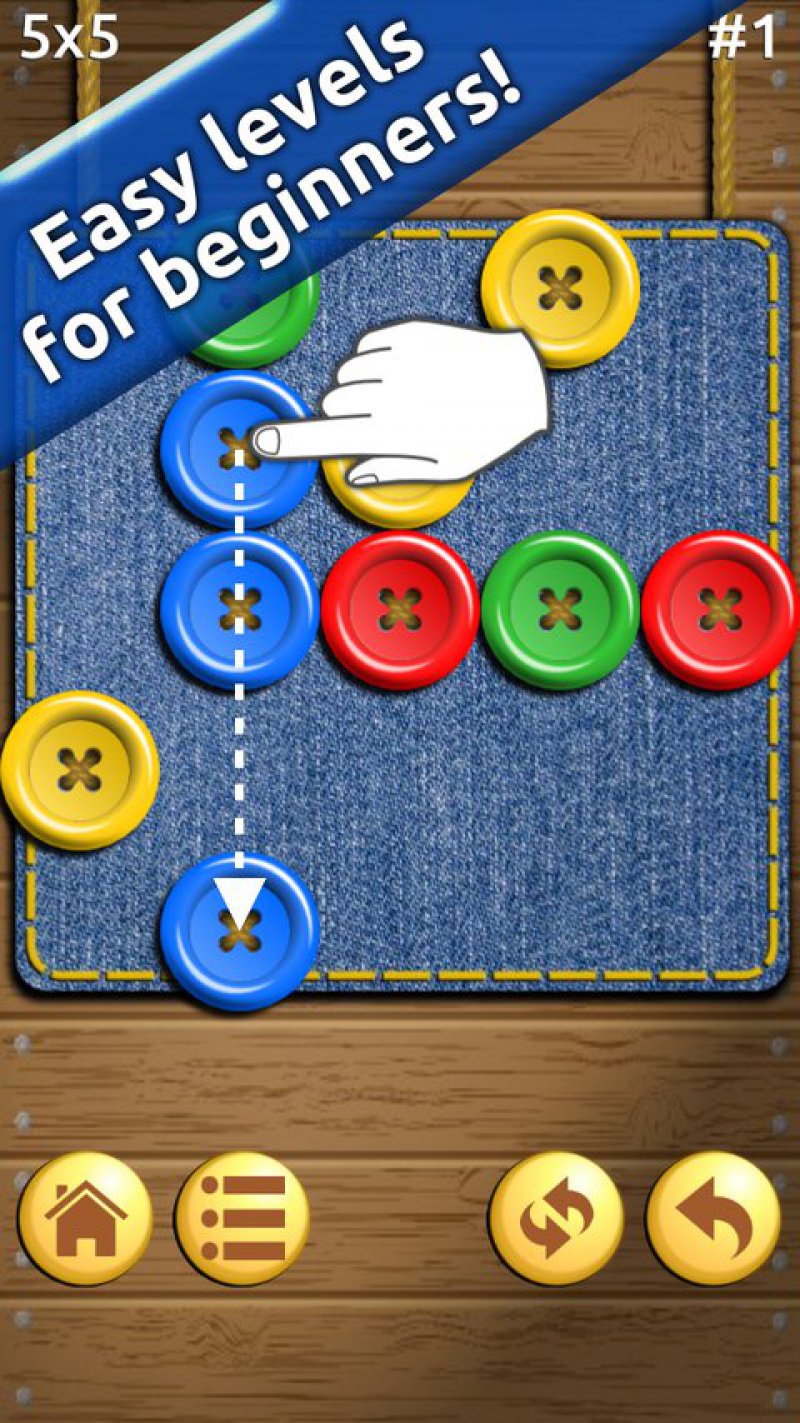 9.Unroll Me
"Unroll Me" is one of the toughest puzzle games you can play. It is one of the hardest game on this topic. As a player, You need to guide a moving ball toward goalpost by moving the tile slots. See the picture for a quick visual reference. Remember, the ball keeps moving, so you hardly have time to think and move the slots accordingly. "Unroll Me" can be an exciting game for a person who loves playing challenging games. More than 40 million people have played this award-winning free puzzle game. Would you like to give it a try?
Game: Unroll Me
Price: Free to Install, Optional In-app Purchases
Downloads: 10 Million to 50 Million
Reviews: 305,000+
Average Rating: 3.7