15 Best Bike Riding Games For Your Mobile
Sunday, Jul 10, 2022, 7:29 am
Be it a car or a motorbike, riding virtual vehicles in a game is always entertaining. A bike-riding game is more fun because its physics and gameplay are much better than a car game. A bike game allows us to do cool stunts in addition to racing against other riders. We all loved bike racing games when we were kids. Back then, we only had a few such games to play. With the rise of mobile gaming, we now have thousands of them to install and play while on the go. We did a small research and listed 15 best bike riding games for your smartphone to help you choose the best.

4.Drag Racing: Bike Edition
As you may know, Drag Racing is a popular mobile car racing game. The game developer, Creative Mobile, wanted to cash in on the popularity of the original car game and released a motorbike variant of it some time back. Thanks to the effort, Drag Racing: Bike Edition is now one of the very few high-featured mobile racing games that have excellent graphics. This game scores very high on graphics, physics, and gameplay. Unlike many other mobile games we have been playing lately, Drag Racing: Bike Edition is a fair play game, which means you will progress in the game based on your skill without needing to make digital purchases.
Game: Drag Racing: Bike Edition
Price: Free to Install and Play, Optional In-app Purchases
Downloads: 10 Million to 50 Million
Reviews: 395,000+
Average Rating: 4.2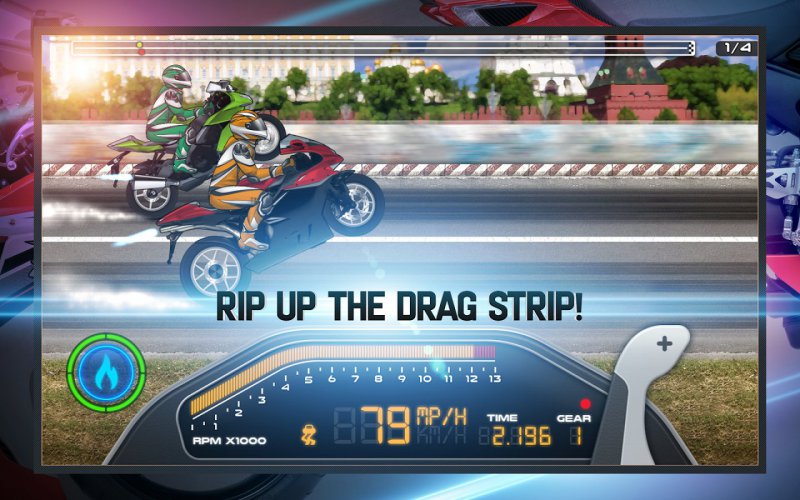 5.Bike Racing 3D
This is another top game in the mobile racing game segment. Over 50 million people have downloaded the game. With over 724,000+ reviews, Bike Racing 3D is inarguably one of the best entries on the topic. This BMX racing game has five bikes and 60 challenging tracks. It is a highly challenging game. One needs to spend a lot of time to master the game and be a successful BMX star. The game physics and graphics are excellent. Game controls are intuitive. The only downside is that this game is available only on Google Play.
Game: Bike Racing 3D
Price: Free to Install and Play, Optional In-app Purchases
Downloads: 50 Million to 100 Million
Ratings: 724,000+
Average Rating: 4.1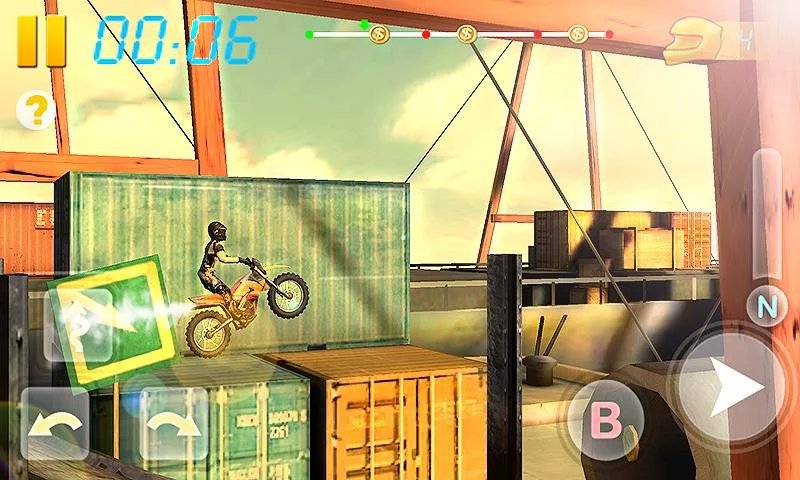 6.Motorbike Driving Simulator 3D
If you are a fan of vehicle simulator games, you have to play Motorbike Driving Simulator 3D. As the name suggests, it isn't really a game. As a player, you will explore a free world city on your bike. You will have the opportunity to climb skyscrapers and do cool stunts. There are multiple bikes available in the game to choose, including an ATV. This game is excellent from the physics perspective, but when it comes to graphics, it may not impress many of us. Nonetheless, Motorbike Driving Simulator 3D is one of the most popular games in the racing game genre with over 10 million installs.
Game: Motorbike Driving Simulator 3D
Price: Free to Install and Play, Optional In-app Purchases
Downloads: 10 Million to 50 Million
Reviews: 163,000+
Average Rating: 3.8