15 Best Bike Riding Games For Your Mobile
Sunday, Jul 10, 2022, 7:29 am
Be it a car or a motorbike, riding virtual vehicles in a game is always entertaining. A bike-riding game is more fun because its physics and gameplay are much better than a car game. A bike game allows us to do cool stunts in addition to racing against other riders. We all loved bike racing games when we were kids. Back then, we only had a few such games to play. With the rise of mobile gaming, we now have thousands of them to install and play while on the go. We did a small research and listed 15 best bike riding games for your smartphone to help you choose the best.

13.Racing Moto
Don't own a high-end smartphone, but still want to experience good racing game fun on mobile? If so, you have to download this Racing Moto game. It just needs about 6 MB of space on your phone. Like many other games on the list, Racing Moto is an endless racing game. You will have to steer motorbike closer to other vehicles on the road to collect more points while making sure the stunt doesn't lead to an accident. Racing Moto's gameplay is very simple. The graphics are mediocre, though. Please note that this game is available only for Android phone users.
Game: Racing Moto
Price: Free to Install and Play
Downloads: 10 Million to 50 Million
Reviews: 582,000+
Average Rating: 4.3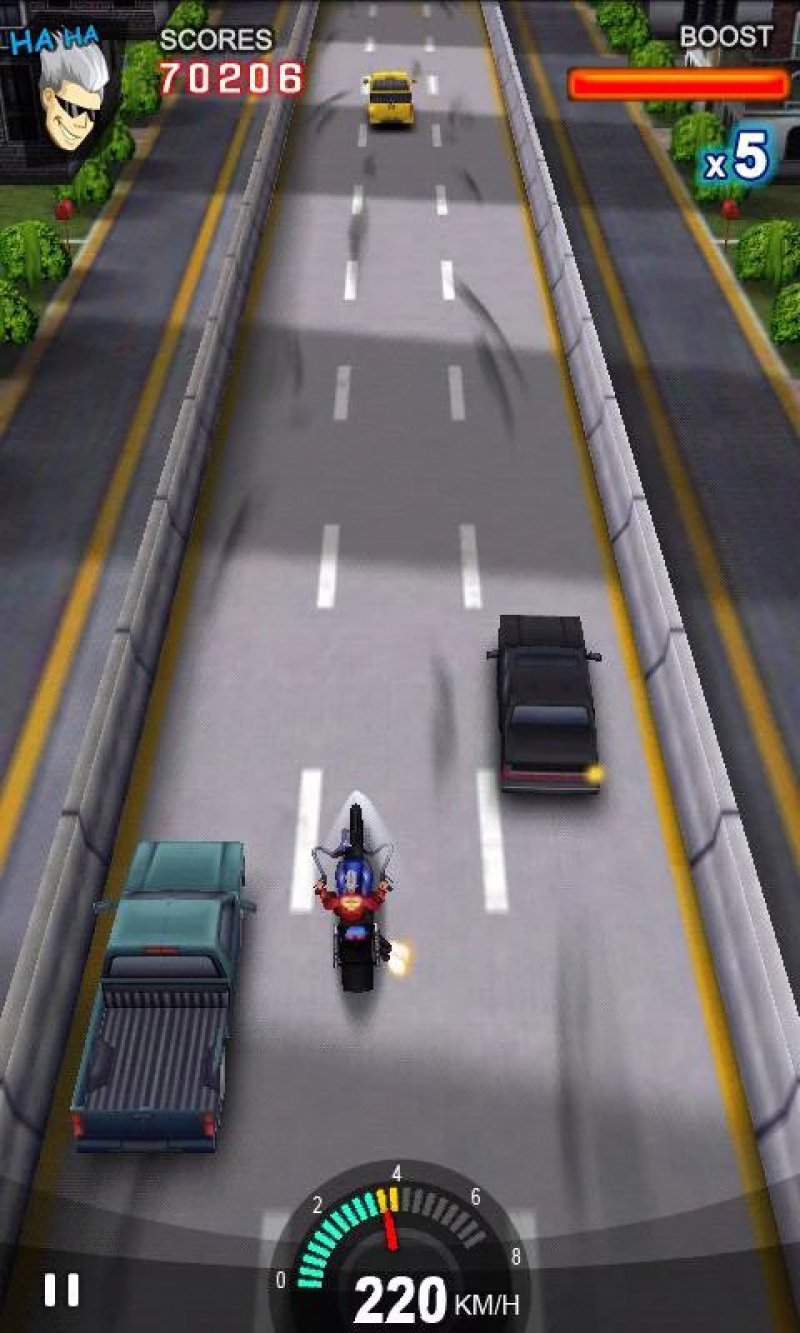 14.Bike Attack Race
Bike Attack Race is a tad different from the other games on the list. In addition to racing and competing with other riders, you need to attack them with punches, kicks, bat, axe, or pistol to keep yourself moving ahead. Sounds interesting, right? Now, don't get carried away! Remember, your opponents will be attacking you as well. Hence, you need to defend yourself, while attacking other riders. Importantly, you should never lose control of your motorbike. The game graphics are not great, but Bike Attack Race has been going well because of its unique game plot.
Game: Bike Attack Race
Price: Free to Install and Play, Optional In-app Purchases
Downloads: 10 Million to 50 Million
Reviews: 68,000+
Average Rating: 4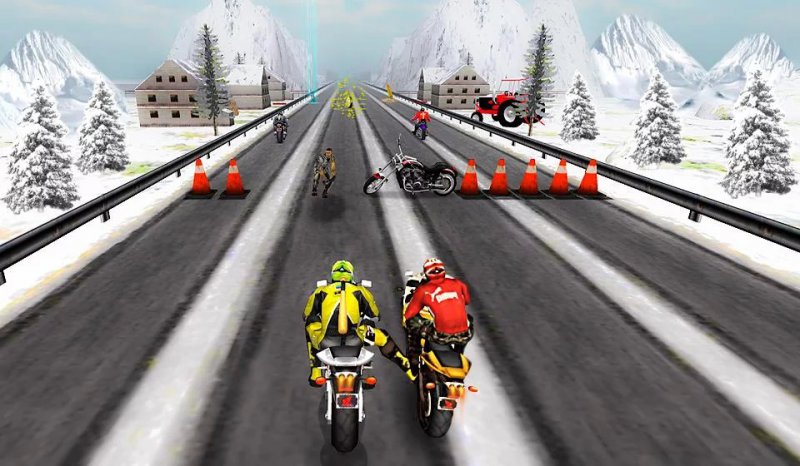 15.Real Moto
Finally, we have a game that simulates a real Moto GP race. Real Moto, as its name suggests, is a pure and professional racing game. You will be up against in-game riders on famous racetracks around the world. There are over 150 interesting and engaging competitions in the game. Real Moto has 14 customizable motorbikes. It isn't quite a fair play game, though. You need to play it a lot and clear missions to collect oil, coins, etc. to move forward. From popularity perspective, yes, this game is one of the top bike racing games with over a million installs.
Game: Real Moto
Price: Free to Install and Play, Optional In-app Purchases
Downloads: 1 Million to 5 Million
Reviews: 49,000+
Average Rating: 4