12 Fat Girls On Instagram Who Are Destroying The Fat Shaming Trend
Tuesday, Aug 18, 2020, 11:46 am
It is a fact that fat people are subject to intense criticism both offline and online due to their appearance and lifestyle habits. Obese people hate it when people start judging them by their appearance. They call it fat shaming or body shaming, and they say it hurts them a lot. While we agree that it is a bad thing to criticize people for being fat, we don't think it is a good move by the obese community to play the victim card and embrace their problem. Many fat people are highly insecure about their bodies, and they get offended even upon hearing a positive weight loss advice from a friend or a known person. Such people need to take note of these 12 fat girls on Instagram who don't give a flying f*ck to fat shaming!

4.Cailey
Cailey is another
chubby girl on Instagram
who advocates body positivity through her photos and videos. She has hundreds of breathtaking photos on her Instagram page, showing her in colorful outfits. Cailey seems to be a fashion freak! Her clothing, hair, and makeup ideas are a bit weird but fascinating. With over 42,000 followers on Instagram, Cailey is inarguably one of the most popular body positive activists on the internet who crusade against fat shaming. Cailey has successfully managed to inspire a lot of obese people around the world. Way to go, Cailey!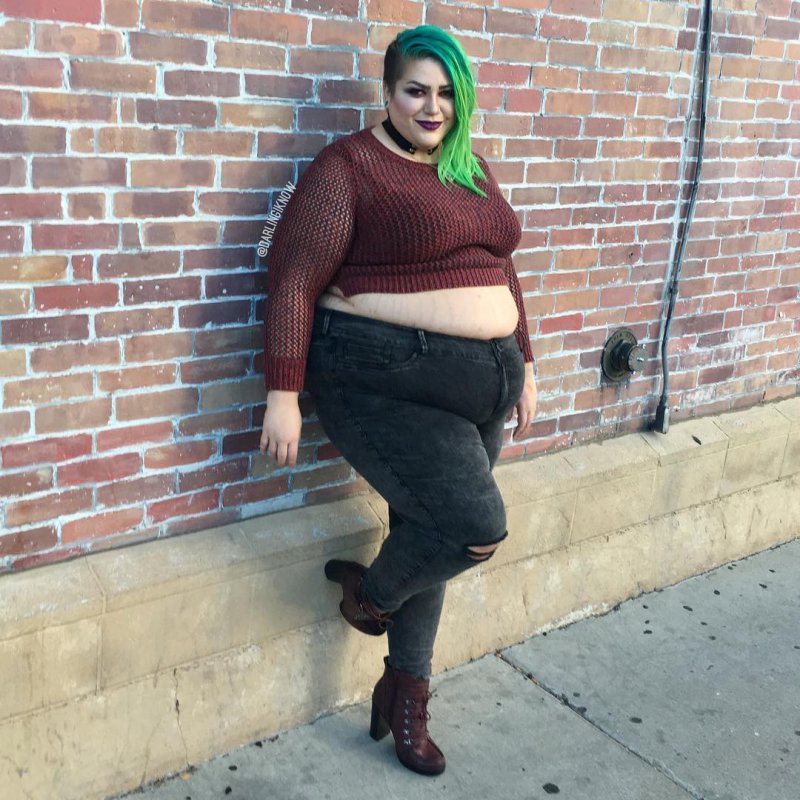 5.Jayda Beau
Meet Jayda Beau
, an Australian plus size model. She is another big girl who has good following on Instagram. Jayda has more than 50,000 followers on her Instagram page who love whatever she posts. She has uploaded some sexually provocative photos of her on her profile. Just in case if you love checking hot photos of fat girls, you may have to check this woman's Instagram! Jayda believes in body positivity and thinks the society should treat people based more on their psychological traits than physical appearance. Well, we guess her statement makes sense. What do you say?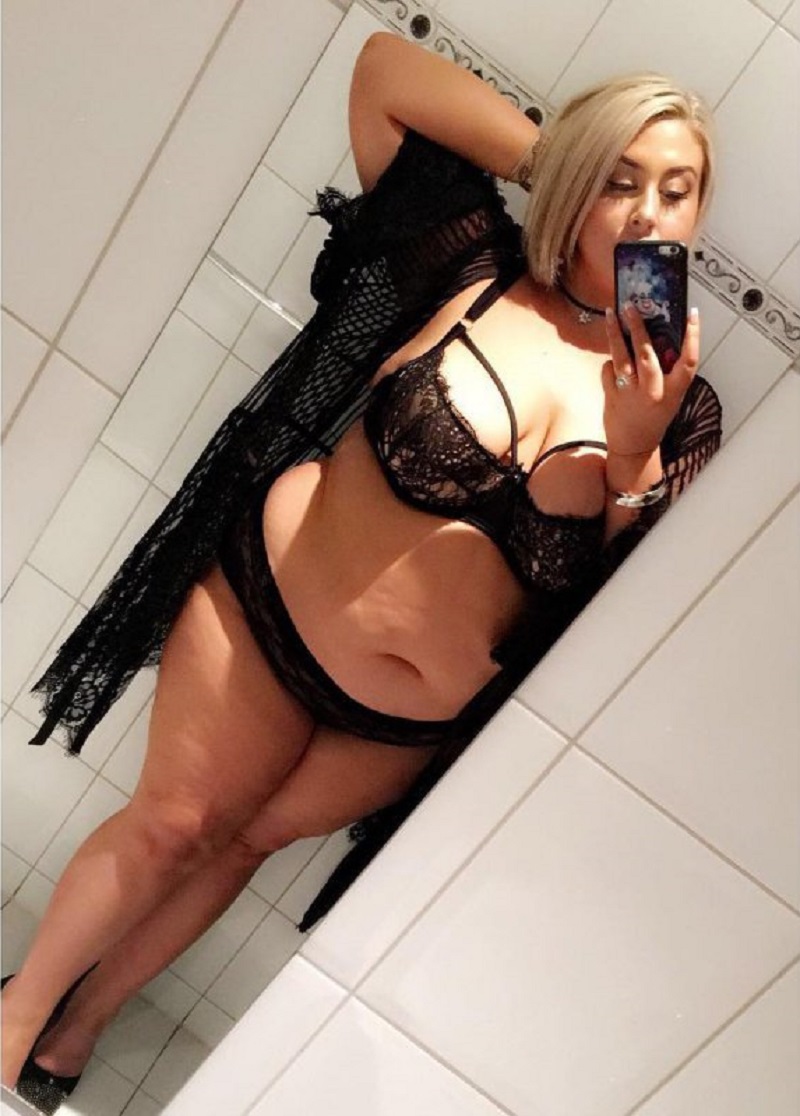 6.Hailey
Hailey
is a notable plus-size model and blogger from London, UK. If you are a big girl, you may have already read a couple of plus size fashion articles on her blog. If you don't, follow her style advice because this girl is an expert in the domain. Hailey is a body positive activist, and she has raised her voice against fat shaming and bullying numerous times. Hailey is not the fattest girl on this list, and it seems she can easily reduce her weight with exercise and diet. Anyway, it's her body, and she is free to do whatever she wants! Hailey looks pretty, though.