15 Guys Reveal Why They Turn Down Horny Girls
Wednesday, Mar 24, 2021, 7:04 am
Yeah man, you read the title right! It's about guys who declined a sex offer from horny girls. That sounds very unrealistic, but some star-crossed chaps caught themselves in tricky situations that eventually forced them to turn down the V! Are you not excited to read about their stories? Here you have 15 Redditors who recalled and shared how girls offered them sex and why they had to reject the offer! Go ahead and read them. These stories are funny, but some of them make you feel bad for those poor men!

10.This Honest But Funny Confession
"I was hungry.
I was coming home from band practice, still pretty knackered and decided to go for a drink at a local bar. Girl comes in, sits next to me and we have a little chat. She starts to get a little flirty, which I only realized in hindsight, and says something along the lines of "Hehe, such a porn-situation: Single lady comes into a bar and starts chatting up guys." My bleary-eyed self absent-mindedly told her good luck and that I had to go rather soon. She asked: "Oh, someone waiting for you at home?" -"Yup, leftover pizza, a beer and my bed... I'm bushed." The invitation at hand didn't even register with me. I don't know what my limbic system did or thought at the moment, but it clearly preferred sustenance over procreation. I guess millions of years of evolution successfully cock-blocked me, that night."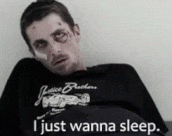 11.It Does Sound Strange When Men Talk This Way!
"Too easy.
A waitress I used to work with, that I've only talked to a few minutes, asked me to take her home and fuck her. It may sound lame (and maybe its lame? don't care) but I felt like a sexual object and was sort of turned off. I was just thinking 'do you care about what I think at all? You just want to use me as a sex toy?' and ya didn't work for me."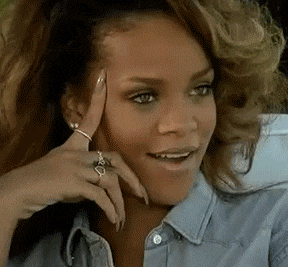 12.Ouch!
"So this might get buried since I was late to the game, but I had an opportunity for a three way in college. The one girl was a brunette who I'd had some amazing sex with before and then a friend of hers that was very hot. It was a dream for me. Everything was planned out, and we were going to get a hotel together for the big event. Then three days before, the brunette texts me and says she has a single condition for her to let me fuck them both. She wants to shove a lubed dildo up my ass. And it's a hard condition, or else no 3-way. Sadly...that ended that dream right there."