15 Disgusting Valentine's Day Gifts Ever
Sunday, Jul 10, 2022, 10:02 pm
We are almost at that time of the year where we spend good time researching on a perfect Valentine's Day gift but we aren't going to show or tell you some great Valentine's Day gift ideas in this list, but rather show some insane and absurd Valentine's gifts you must avoid at any cost! This should give you a good idea on the horrible gifts available in the market, and why you shouldn't bring them for this Valentine's Day.

4.The Horrible Valentine's Day Gift Ever
Some businesses should never take advantage of special occasions - like this funeral service asking people to buy a funeral service in advance as a gift!!!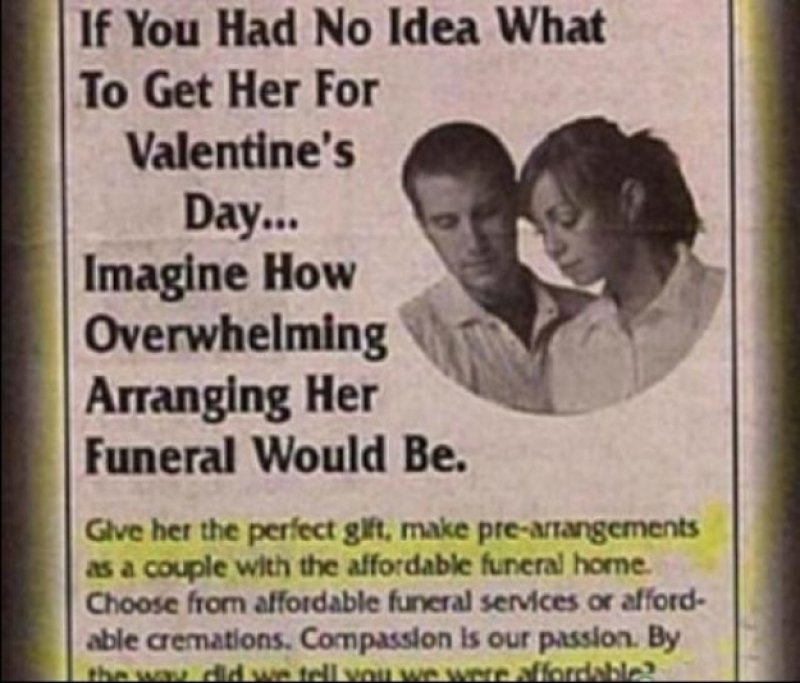 5.His and Her Tongue Scrapers
Is this even a gift? Even the dentists will not appreciate if you give them one as a gift!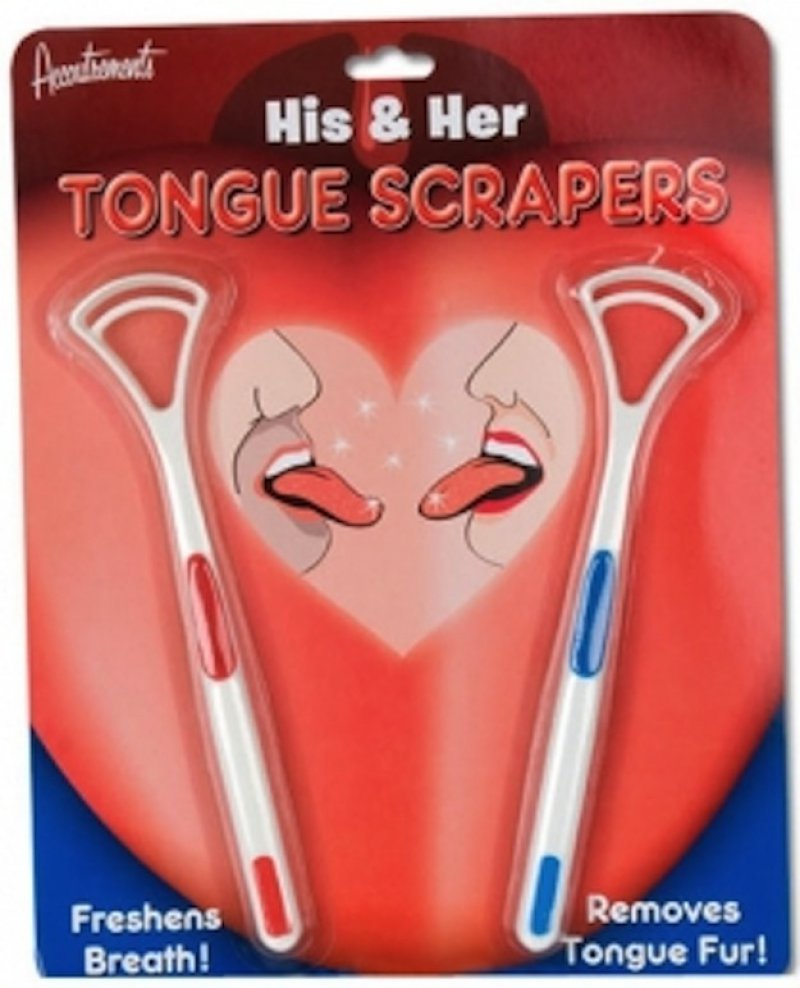 6.How About Crabs as Valentine's Day Gift?
Yes, crabs! They bite your butt no matter how much you love them. Never buy a pet as gift unless your partner really loves them.