15 People With Terrible Face Tattoos
Friday, Jul 1, 2022, 6:08 pm
Tattoos are cool as long as you wear them the way they are intended to be! Tattoos look good on almost all parts of the body except face. Face is one thing in the body that shouldn't be messed up with tattoos. If someone wants a tattoo on face, there are still ways to get a decent one. Here are fifteen people who have got their face tattoo terribly wrong! Yes, they look insane and stupid!

10.Barber and His Tattoos
You will see people with bizarre haircuts here and there. Like many, you will also think about those barbers who did those haircuts. Here you go, barbers like him as you are seeing one in this picture will give those cool, funny, creative and stupid haircuts. Look at his haircut and his face tattoo!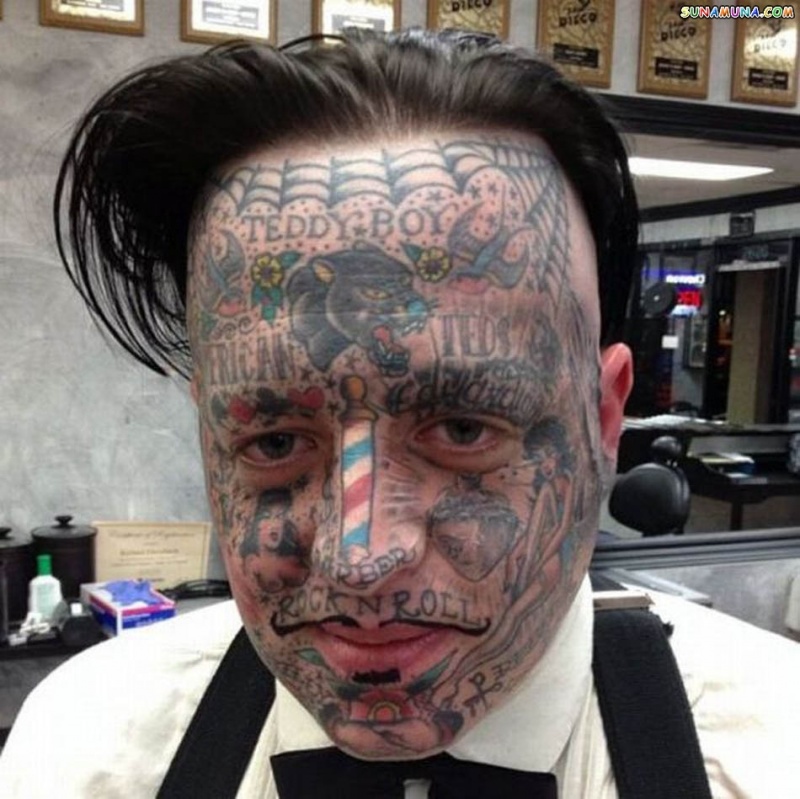 11.Alien Man Tattoo
Man: Give me a face tattoo that makes me look like an alien king.
Tattoo Artist: Say no more!
This is exactly how things will look like when a stupid person meets an equally stupid creative professional. This man looks like a lizard or something with his blue tattoo.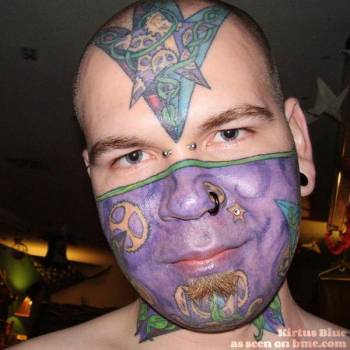 12.Tattoo Artist Convinced Her that They are Some Kind of Exotic Flowers
Pen
í
ses, pen
í
ses everywhere on her head! Gosh, how can she even let something like this to happen on her head? This isn't cool, classy or sexy. This is horrible, and guess if we ever get to see this woman, we will only ask her one question; WHY?