12 Funny Beard Memes That Will Make You Lol
Monday, Mar 29, 2021, 12:51 pm
Facial hair is one of the few things that set apart men from women. As you know, every boy with adequate male hormones begins growing facial hair when he reaches his puberty. Some men have classic long beards, while others sport a trimmed beard or clean-shaven look. Most women like it when a man cleans-haves his face. Some girls prefer men with beards. There isn't a popular opinion about beards. Facial hair may look good or ugly based on how one sees it. Here are 12 funny beard memes that are sure to make you laugh.

7.This Funny Beard Scale
So, you love long beards? Can't stand it when we say long beards don't look good? If so, then this meme is exclusively for you! This beard meme is hilarious, and it shows the lighter side of long beards. If you have a friend with long facial hair, perhaps, this t-shirt makes a good gift for him. By the way, that man in the meme has a long way to go to reach the Wizardly or Godly level! Apparently, he is now at the Cavemen stage. Hey, do you know that it takes anytime between two to six years to grow a Dumbledore-like beard depending on genetics?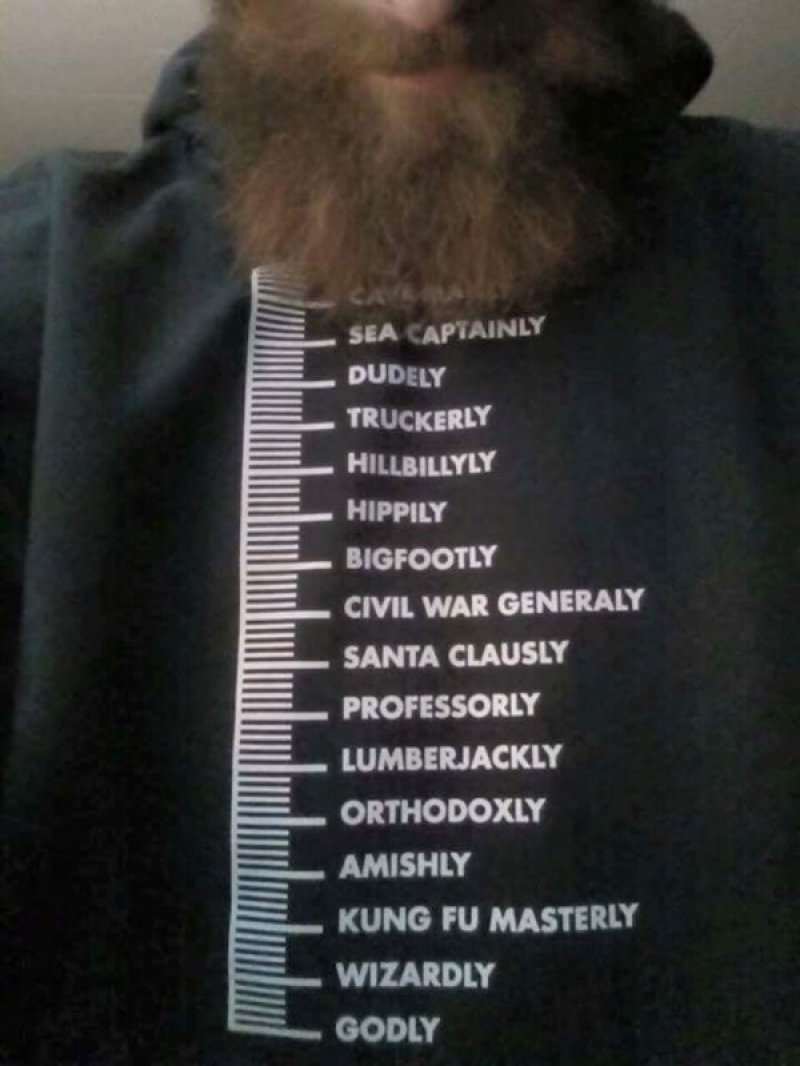 8.The Downside Of Clean-Shaving
Unless he likes it, ideally, no man should shave his beard cleanly. Several studies and public debates have concluded that a man looks best in stubble or five o'clock shadow. Clean shave makes a man look feminine, especially those who have fairer skin - like this guy in the meme. Guys with no facial hair look less threatening, and interestingly, a lot of women like their men to have as little facial hair as possible so they can kiss their cheeks passionately! Let's not forget that girls' opinion towards beards differs a lot based on race, religion, demographics, and culture.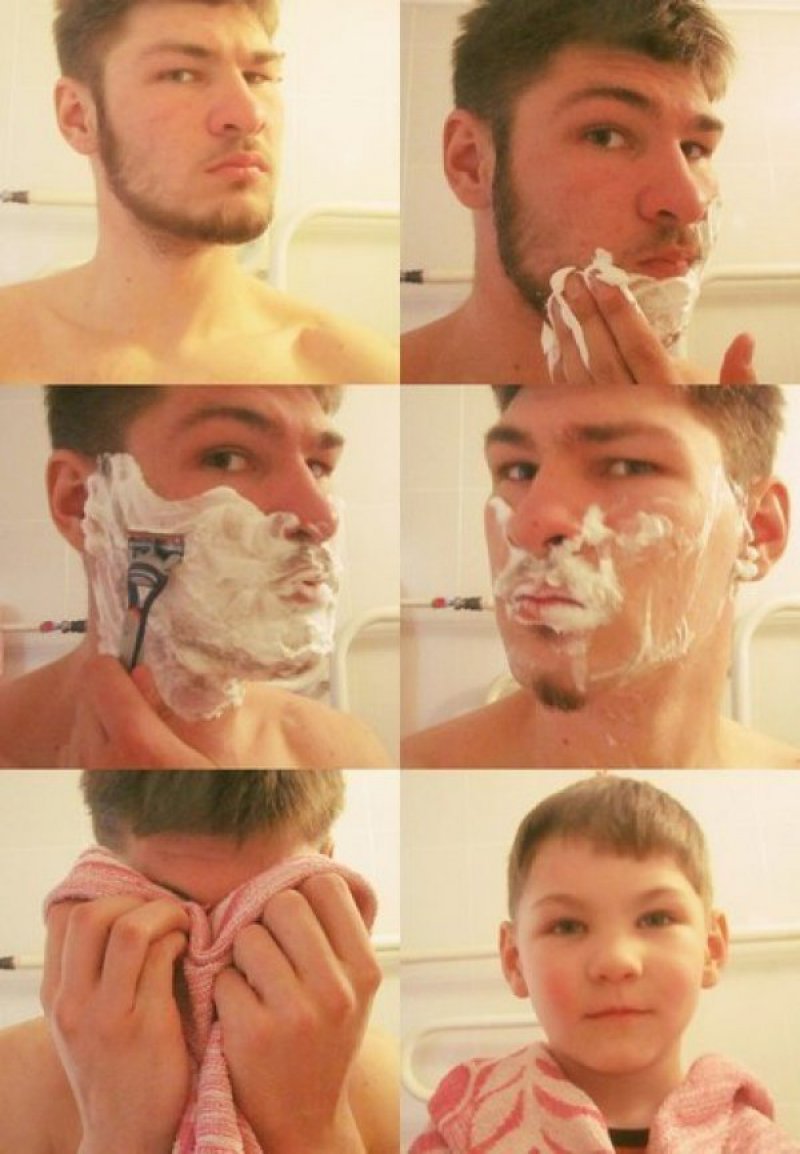 9.The Unfortunate Guys Who Can't Grow A Beard
Not all men are gifted with a thick beard with nice and straight hair. In fact, many top male celebrities like Keanu Reaves, Bradley Cooper, Jared Leto, David Beckham, Ryan Gosling, etc. have mediocre-looking beards. Several factors like testosterone levels, genetics, diet, and other lifestyle habits affect facial hair growth. There are numerous products and therapies available in the market that claim to boost the beard growth. For those who want instant results, beard hair transplantation is an option.