12 Funny Things People Google
Thursday, Jul 14, 2022, 1:30 pm
Health problem? Google it. Relationship advice? Google it. Over the years, Google has become a kind of personal coach that tells us many things. Be it a virgin boy who is about to have sex, or a debauched man who has
STDs
, everyone who has a question is more likely to Google it than ask someone else. People search for a lot of things on Google. Many of those searches are weird or
cringeworthy
. Thanks to Google's Search Suggestions feature, we are now able to show you 12 funny Google searches that crack you up right away!
#5 What Would Happen If I Hired Two Private Investigators To Follow Each Other?


In short; they would explode! Actually they would not. At first this looks like a stupid inquiry, but that would be something funny to try. I wonder if the two investigators would catch on to someone else following them. That actually might be the new way that Private Eyes could be tested and trained. This actually sounds like a good script to a
comedy movie
. I could totally see Will Ferrell and Steve Carell playing the two investigators. And if anyone tries to steal my idea I have it copyrighted!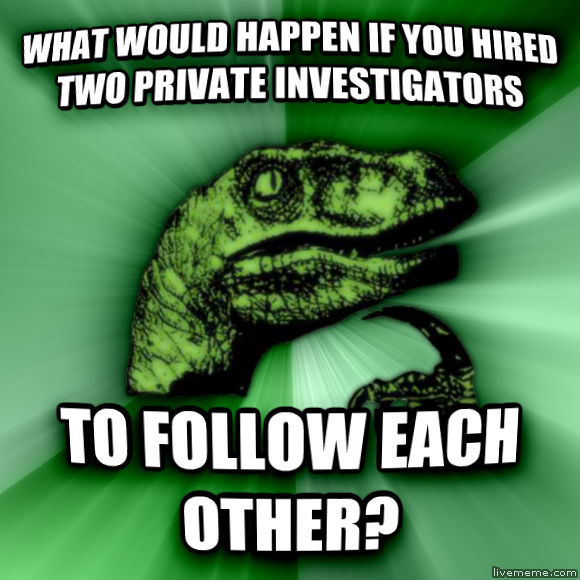 Report