15 People Who Have No Idea How Things Work
Thursday, Aug 12, 2021, 7:13 am
We see a lot of dumb kids in school, but hey, what happens to them when they grow up? Do you think they grow out of their ignorance? We don't believe so. Look at these 15 pictures that show grown-up people being dumb and clueless! They have no idea what they are talking about or doing. They don't know how stuff works. Hey, some folks on the topic are so stupid that you'll feel like punching them in their face right away! Being dumb is a psychological problem, and the primary trait of the condition is one's inability to look beyond what they believe in and grab opportunities to learn new things.

7.When People Don't Know How to Choose Business Names Wisely
Do you name your professional photography business name as SELFIES? Selfies and professional photography are two sides of a coin. Forget about professionals, selfies are called selfies because you don't even need a second person to help you take a selfie. This business name was clearly not in sync with the business.
8.Math Isn't for Every One
We all have or remember those folks in our class who absolutely hate math. If you ever wonder where all the math haters go after school, here is one for you to greet and say hello. Yes, we are talking about that person who came up with that amazing offer. You get 1 wristband for $1, and if you buy 20 wristbands for $20, you can save $5!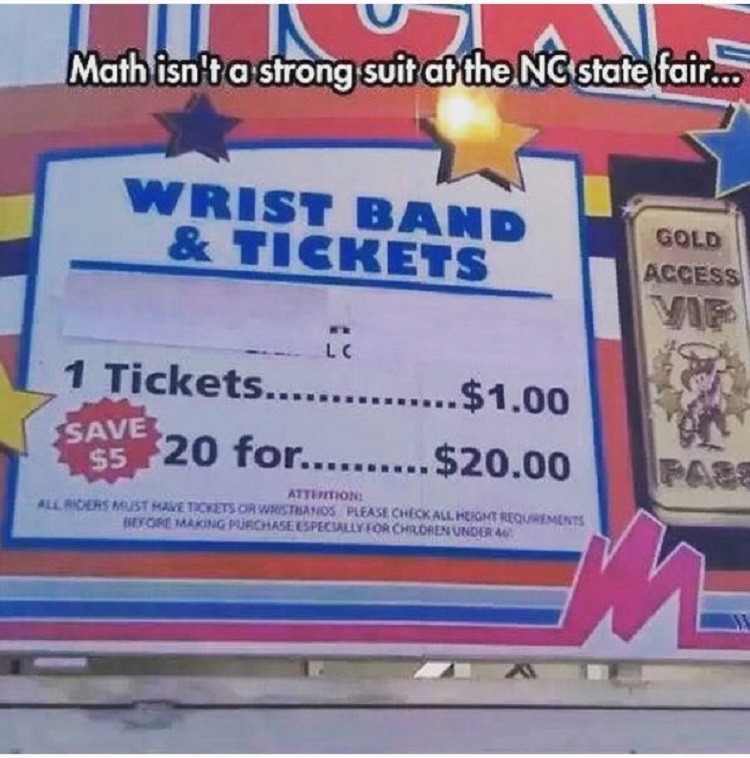 9.That's Not How One Use Shakers
Do we have a super dumb person here or just a lazy person who finds it boring to fill shakers with salt and pepper? Clearly, that's not how shakers work! Though it's not uncommon to see common salt and pepper packets in restaurants, we find it a little strange to find packets inside a shaker.