15 Terrible Jokes That Are Actually Funny
Monday, Jul 22, 2019, 8:38 am
This topic is a collection 15 offbeat jokes that need you to dig deep to find the joke! They sound outright terrible, but boy, when you manage to fish the humor in them, you are going laugh very hard. Nerds or wordsmiths should get the jokes straightaway. To help the rest of the people, we have neatly explained the joke. Don't read the description above the pictures unless you think you can't crack open the joke on your own! Hey, reread every joke a couple of times, and we are sure you will get it. We are saying it again; these jokes are terrible, but they are hilarious as well.

13.Is the Bar Tender Here?
This is another funny joke that takes some time to understand. Termites are those bugs that usually eat wood. Termite was asking whether the wood in the bar is tender or not, as it is toothless. There is a bit of pun here, which is funny.
14.How Does a Train Eat?
Here you go, another handpicked terrible joke to make your day better. A joke is a joke, and we are socially bound to laugh at it. While some people don't laugh even after reading a hilarious joke, there are many people who find everything around them funny and can't stop themselves from laughing.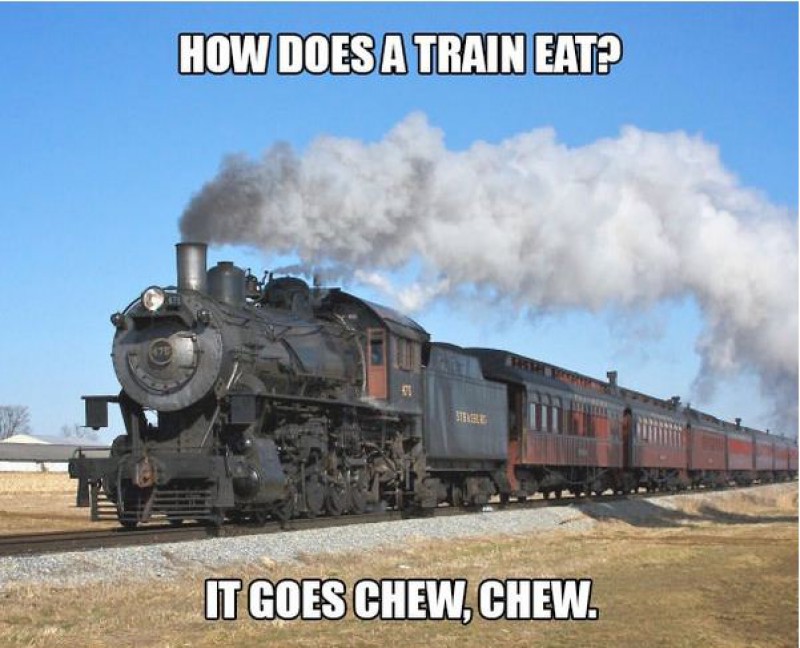 15.We Just Found the Root of All Evil
This joke isn't that terrible at all. Root of all evil is 25.8069758011. If you still didn't get this, square root of the number 666 is 25.8. Now that we have learned what the root of all evil is, we guess we can stay away from it. Um, stay away from what? Math? No way folks, we are just joking!