13 Awesome Pictures That Will Make Your Day
Saturday, Aug 14, 2021, 10:25 am
A picture is worth a thousand words. It influences our mind and makes us feel happy, inspired, or even sad. There are billions of photos on the internet, and every day we watch hundreds of them here and there. We all appreciate beautiful photographs, but how many of us try to know the stories behind those awesome pictures? Every beautiful photo has a back-story. Come; explore unique and amazing pictures while we speak those thousand words on behalf of them! Have a look at these 12 awesome pictures that will make your day! There's no better way to de-stress than seeing a bunch of good photos.

4.Asian Terrace Rice Fields
This picture looks like it was taken in an entirely different universe! Every nature lover badly wants to visit this place for at least once in their lifetime. What you see in the photo is a cluster of terrace rice fields in Vietnam. Terrace farming is a common agricultural practice in many Asian countries like Vietnam, Thailand, China, Japan, Northeast India, etc. It allows farmers to grow crops in uncultivable landscapes like mountains and hilly regions. Did you know that nine out of top ten rice-producing countries in the world are Asian? Brazil is the only non-Asian country on the list, and it takes the tenth spot.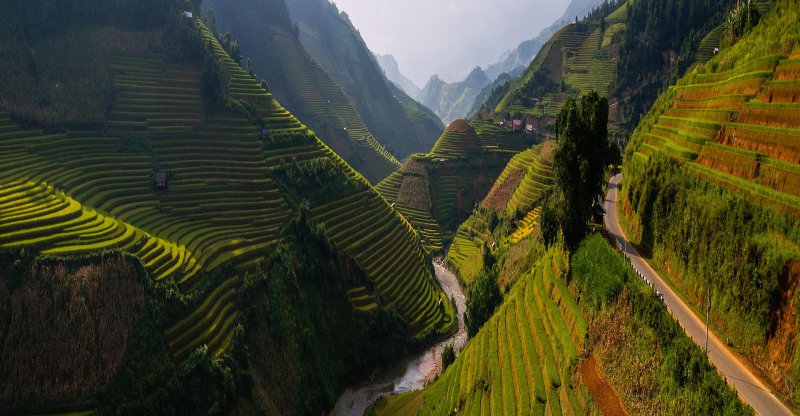 5.This Dog That Has Caught A Frisbee Ring Underwater
It is a unique-looking picture, and we must appreciate photographer Seth Casteel for taking such a beautiful photo. Seth is an American professional photographer who rose to fame a few years ago with his unique underwater pet photographs. His photographs went viral, and in no time, he struck a photo book deal with a leading American book publisher. Casteel says he does this kind of underwater pet photo shoots because he is obsessed with dogs and cats. This guy also photographed babies underwater and published photo book named "Underwater Babies."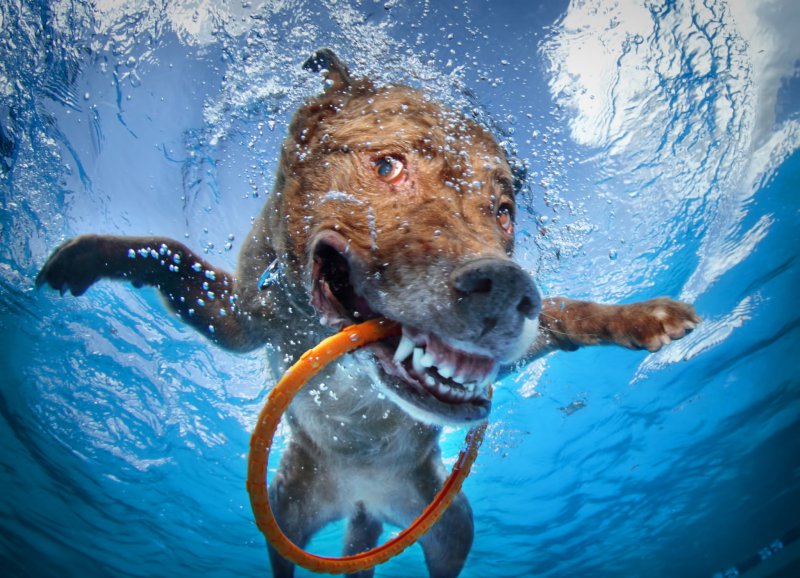 Source
6.Indians Celebrating Holi
This awesome and colorful picture was taken in India during Holi celebration. As you may know, Holi is a Hindu festival of colors celebrated across India to welcome spring, mark the end of the winter, and rejoice the victory of good over evil. People throw dry colors or spray colored water at others as part of the celebration. During Holi festival, shutterbugs around the world queue up to India to take beautiful and stunning street pictures. Every year, Holi pictures feature on world's leading photo magazines. This colorful festival offers just the kind of happy and colorful moments every photographer loves freezing.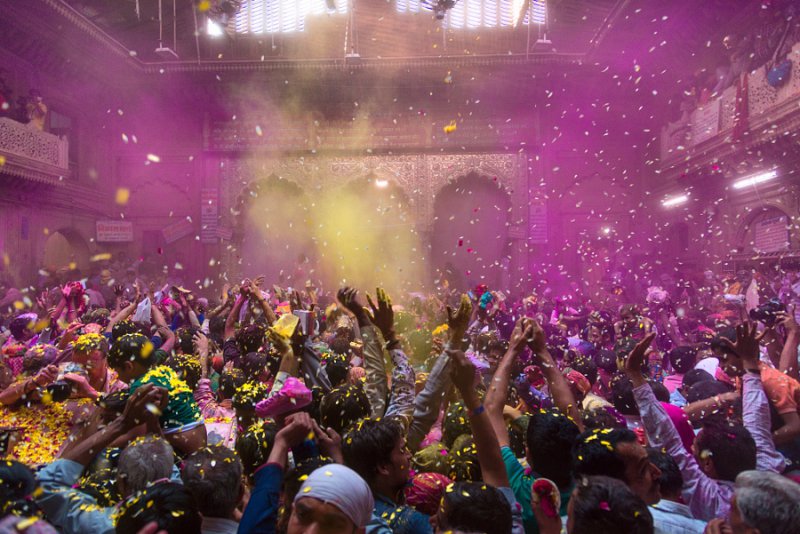 Source