15 Things You Probably Don't Know About Harry Potter Movies
Thursday, Aug 20, 2020, 4:17 pm
Harry Potter book series is one of the most popular book series ever. The Harry Potter movies, which were made based on the Harry Potter books are highly popular as well and have collected billions of dollars for the producers. Although we may not read another Harry Potter book, or watch another film, the Harry Potter series is still alive as a new theater play named 'Harry Potter & the Cursed Child,' which will be released on July 31, 2016. The play will be performed at Palace Theatre, London. It will be available in a digital downloadable format for the international fans. Until the play is released, here is some Harry Potter feed for the Potter-fan brains! You will love these fifteen mind blowing Harry Potter facts.

10.Ronald Bilius "Ron" Weasley
Ron Weasley is known for his quirky nature in the Harry Potter series, but J.K Rowling originally had a different vision for the character. The character was supposed to swear a lot, but Rowling's publisher did not like the idea. It is said that the publisher thought that type of language would be inappropriate for children.
11.Hogwarts Flower Inspired Harry Potter School Name
The name 'Hogwarts' may sound like a disease you get from a toad, but that definitely isn't the case. Harry Potter novelist J.K Rowling revealed during an interview that the inspiration for the name of Potter's school in the books, "Hogwarts," subconsciously came from a plant she saw. Rowling saw the plant while in Kew Gardens in New York City.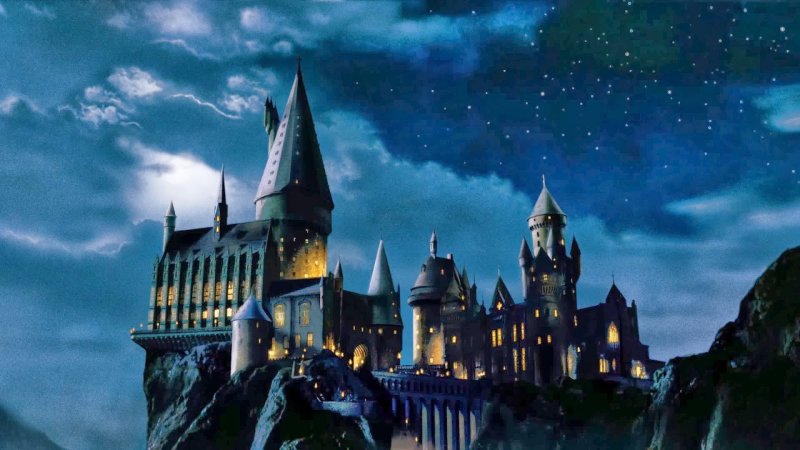 12.Moaning Myrtle
Moaning Myrtle appeared in two Harry Potter films -Harry Potter and the Chamber of Secrets (2002) and Harry Potter and the Goblet of Fire (2005). Shirley Henderson played the young girl in both films. Although she looked like a child, Henderson was 37-years-old when she starred in Harry Potter and the Chamber of Secrets. She is the oldest actress to ever portray a child in the films. She is now 47-years-old.