15 Awkward Sex Scene Stories As Told By Actors
Tuesday, Jul 12, 2022, 4:53 pm
Do artists feel comfortable acting in sex scenes? Most of them unanimously say NO! Contrary to what some people may think, actors and actresses don't enjoy doing sex scenes. Such scenes cause discomfort to actors. Needless to say about the embarrassment they get by undressing in front of other co-actor, director, cameraperson and other crew members.
In most cases, actors and actresses don't engage in real time sex. They may not go completely nude too. They don't find sex scenes interesting or amusing. In fact, men never get an erection while filming a sex scene. Getting an erection is considered unprofessional. Probably this is why we find sex scenes in movie unnatural and weird. Don't we?
Actors take great care while filming hot scenes. Men use 'modesty socks' to hide their privates. Women use skin-colored pads to prevent accidental insertion. They also use nipple pasties to keep their nipples from showing. Female actresses use 'artificial bush' a.k.a. merkins to hide their privates.
Read these fifteen most embarrassing sex scene stories as shared by actors, and you will understand how difficult it is to act in a sex scene!
4.Emilia Clarke's Fun Moments While Filming Game of Thrones
Game of Thrones is full of sex scenes, leaving a huge scope for the actors to run into awkward situations. Male actors use modesty sock (popularly known as cock sock) to cover their privates while filming sex scenes. In one of the sex scenes, Jason Momoa used a fluffy pink sock instead of regular one which made Clarke laugh hysterically. "It's huge, and it's pink, and I don't know what to do," she said on The Graham Norton Show.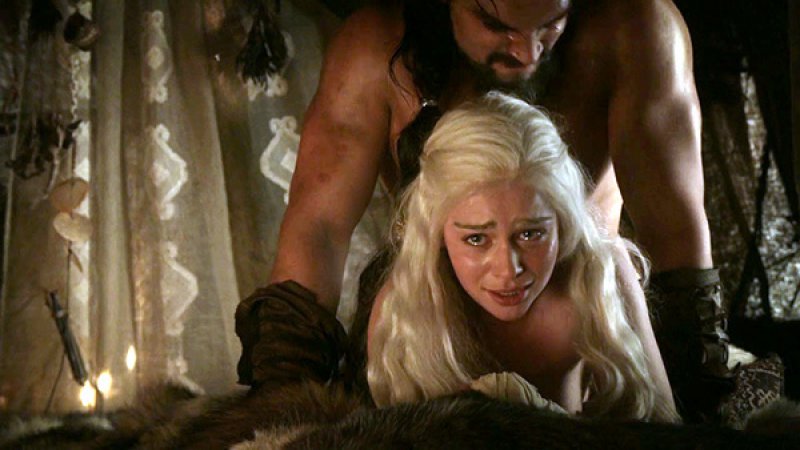 5.Christopher Mintz-Plasse's Mother Watched Him Act in a Sex Scene
Christopher Mintz-Plasse was 17 years old when he played Fogell (McLovin) role in Superbad. The law requires parents of underage actors to be at the set if their children are to act in a sex scene. He said, "It was because I was 17. I was just sitting there with my bors on, waiting for my mom to drive down to the set. She got there, and I had fake sexual intercourse in front of her."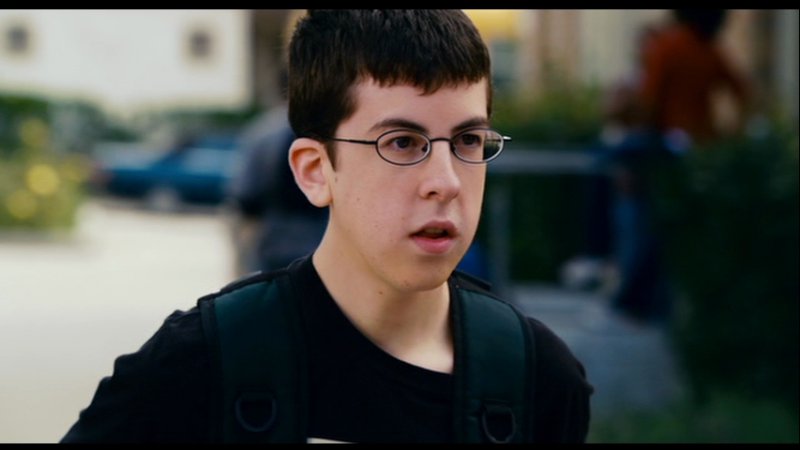 6.Emmy Rossum Confessed to Using a 'Vag Pad' to Prevent Insertion
'Shameless' star Emmy Rossum confessed on Chelsea Lately show that she had to use a pad kind of thing on her privates to prevent accidental penetration during sex scenes. She said, "We like it to be realistic but not real, but I wear something I call the 'vag pad,' it's kind of a little triangular panty liner that you stick to you..."