12 Crochet Braid Hairstyles You Should Try Now
Thursday, Jul 14, 2022, 11:03 am
Crochet braids or latch hook braids were very popular in the 90s, and it seems the trend is back again! The style is on the rise, and one can find no better time than now to experiment. Crochet braid hairstyle is very simple to do. There are no painful procedures involved, and you need not spend an eternity on it. All you need is some synthetic braids of your preferred size and color and a crochet hook that you can purchase on Amazon or eBay. You need to braid your natural hair into cornrows and then loop extensions through them using the hook. Take a look at these 12 crochet braid hairstyles for inspiration.

4.Tight Coils Crochet Braids
Don't you like hiding your face with hair? If you have a chiseled face and want to show off your facial curves to people, try these tight coil crochet braids. It's a neat and clean hairstyle, and all you need to do is pull back one side of hair and keep it behind the ear. This kind of hairstyle matches every occasion and almost all kinds of outfits. The girl in the picture looks beautiful, thanks to the braids. Those braids have just the right size of curls on them, not big or small, adding the perfect bounce that the hairstyle needed.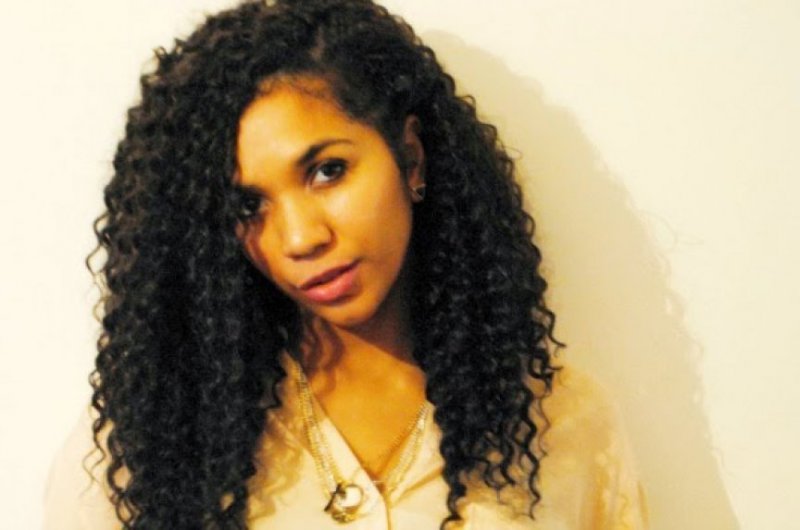 5.Havana Mambo Twist
This is perhaps the simplest of all hairstyles on the topic. From formal wear to extremely casual outfits, it looks perfect on anything you wear. Mambo Twist crochet hairstyle is just the kind of style that matches every occasion. What impressed us the most is the girl's simple looks. She may not grab everyone's attention with her hair, but those who love and appreciate uncomplicated fashion are surely going to like it. To achieve this look, you need to buy crochet braids that are little fatter than usual. You can find many of them on Amazon by just typing Havana Mambo Twist in the search bar.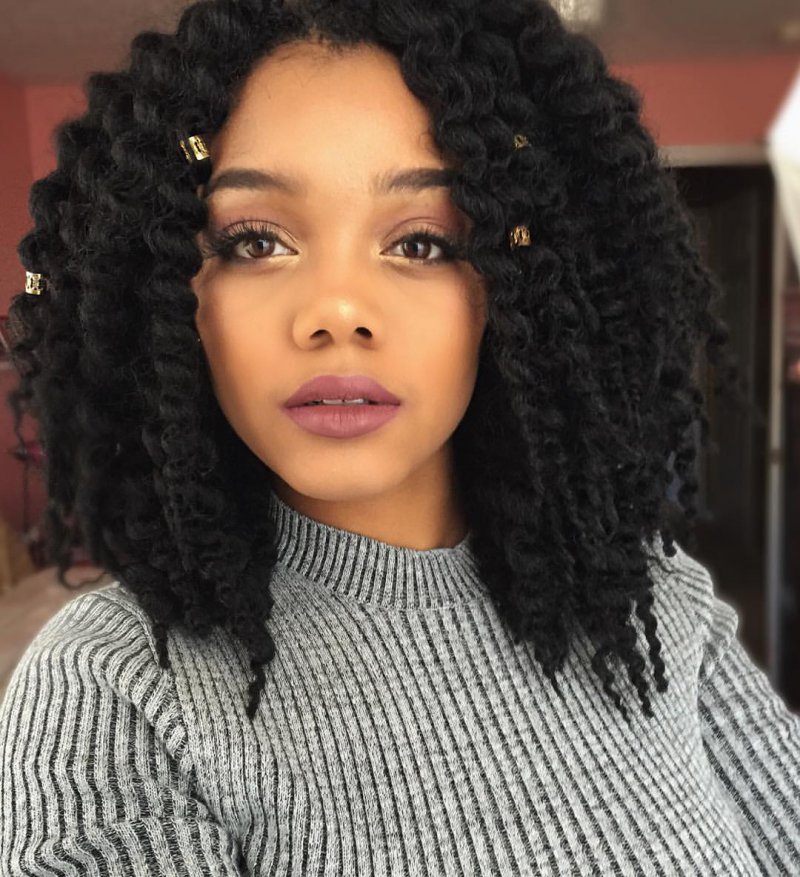 6.Frohawk Braid
It is just the female and afro version of famous eccentric men's haircut, Mohawk. For all the oddballs out there who love sporting unique styles, you should try this Frohawk! You may need your friend or a stylist's help to get this style. This hairstyle requires you to buy many packs of synthetic or natural hair extensions. It is neither the easiest nor the cheapest of all hairstyles you have seen so far and will be seeing further. Good looks don't come freely! If you love being called a glam queen and want to stand out from the crowd, Frohawk is the way to go!