12 Trash Polka Tattoos You Need To See If You Are Planning To Get One
Thursday, Aug 20, 2020, 11:34 am
Trash Polka is a tattoo style that was invented by two Germans named Volker Merschky and Simone Pfaff, in 1998. Trash Polka tattoos have become popular lately as more and more people around the world are showing interest in inking their bodies with a design as unique as Trash Polka. The design is a mix of fine art and some trashy lines, smears, smudges, and strokes. The Trash Polka art is like drawing a beautiful piece of art on the body and then spoiling it with unappealing designs. Check these 12 Trash Polka tattoo designs that give you a visual idea about this unique tattoo trend.

4.This Simple Trash Polka On The Hand
Want to get a Trash Polka but don't want a huge tattoo? Then, this small and straightforward tattoo should be your choice. Apparently, it's a black rose with dabs of red color on it. Remember, a genuine Trash Polka has only two colors, red and black. A body art can't be called a Trash Polka if it has more than these two colors. Tattoo artists around the world are experimenting with other colors, which is something clearly against the norms set by Volko Merschky and Simone Pfaff of Buena Vista Tattoo Club, Germany. As said earlier, the couple invented the Trash Polka tattoo style in 1998.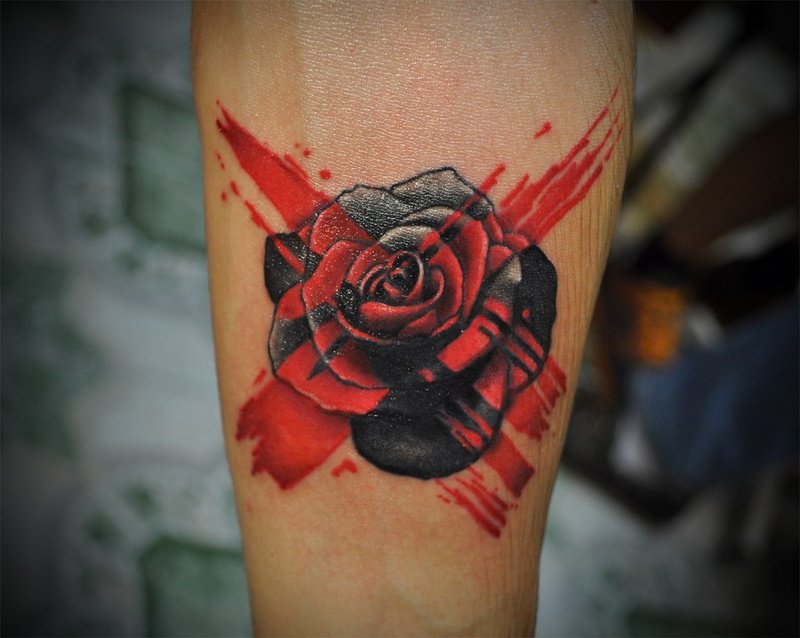 5.This Trash Polka Design As Side Tattoo
The tat is a bit difficult to understand, and upon a close inspection, we figured out that to be a Latin phrase, "Mea Culpa." The Latin phrase is an English equivalent of "Through my fault." Mea Culpa tattoos are usually worn by people who made a mistake and acknowledged the fact that they were wrong. This tattoo looks good, but the only two downsides are that the girl in the picture needs to get near naked to show off her tattoo to people. Furthermore, the font looks a bit clumsy as well.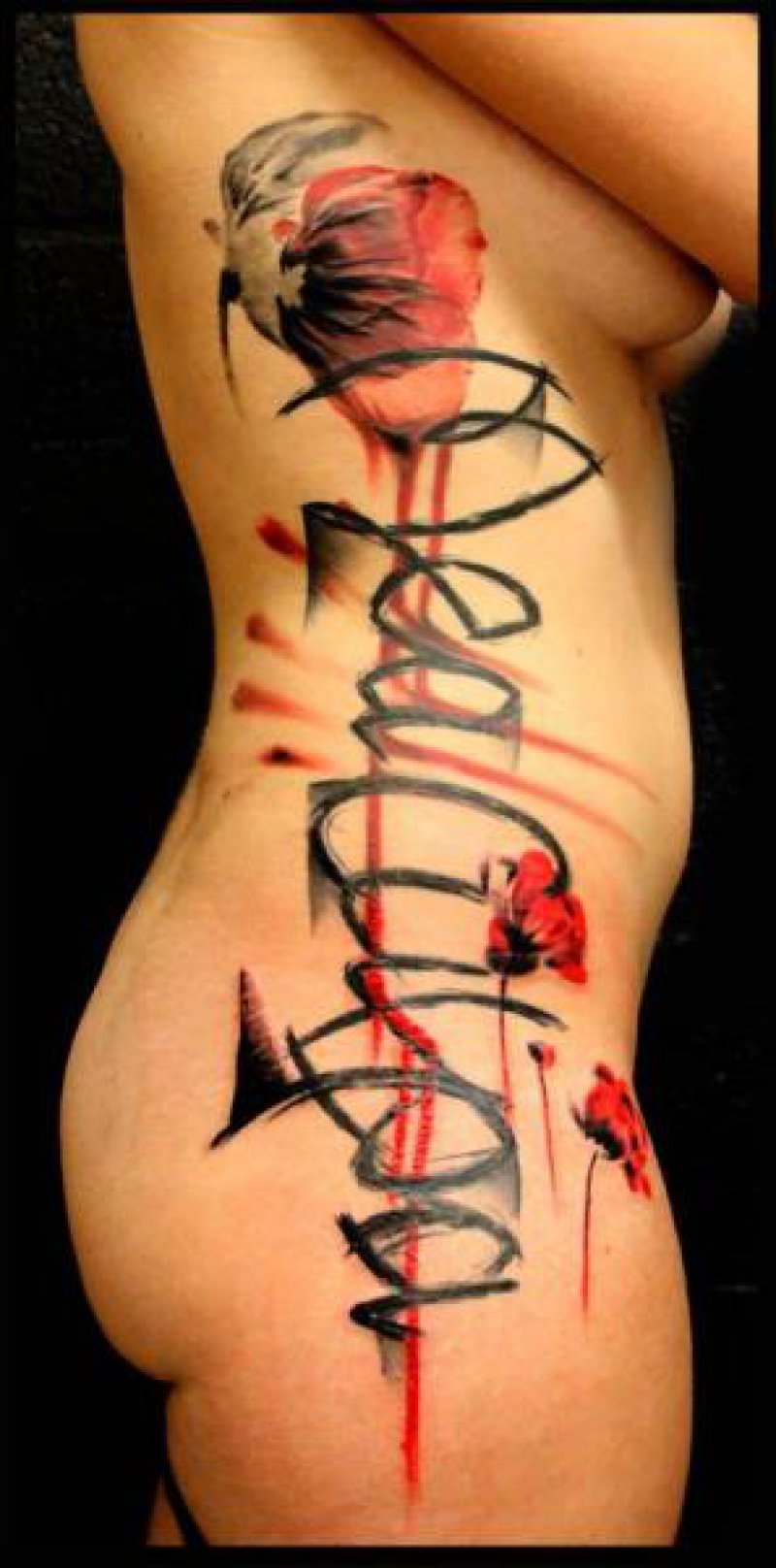 6.This Trash Polka Thigh Tattoo
That body art looks a bit creepy, but it shows that a Trash Polka tattoo can have anything as a form of art from flowers and birds to blood and gore. A lot of tattoo enthusiasts around the world believe that a tattoo can be called a Trash Polka only when someone gets it at the Buena Vista Tattoo Club in Germany. Even though many tattoo artists in the world are experts at Trash Polka designs, a lot of people still travel all the way to Germany for an authentic Trash Polka tattoo.