12 Best Selena Gomez Memes Ever
Saturday, Sep 12, 2020, 7:22 am
Selena Gomez is 25 years old now, and perhaps many of us now realize how old we have really become! We have seen teen Selena portraying Alex Russo role in Disney's Wizards of Waverly Place not so long ago, but now the girl has grown up to become one of the leading singers and
most beautiful women
of the current generation. We aren't sure if her 6-year relationship with Justin Bieber helped her grow professionally or not, but she has certainly become a laughing stock for thousands of Bieber haters. Look at the 12 Selena Gomez memes that are too hilarious not to laugh!
4.Yep you were right
As you can see most of the memes are about her and Bieber, but that is understandable when you think about how he is a bit of an idiot. The only good thing about this meme is that it does show how she has blossomed.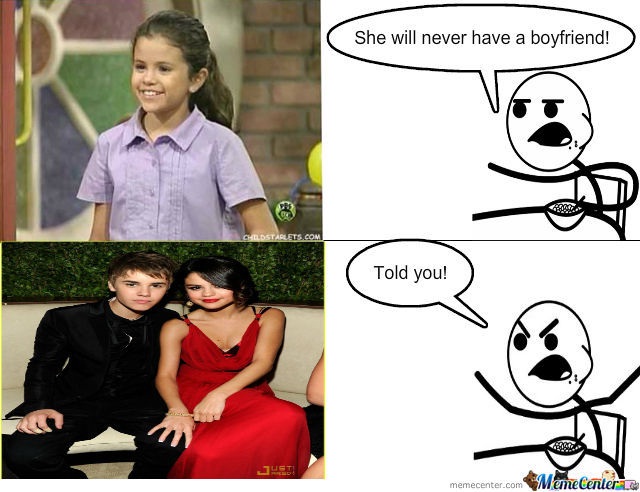 5.Most of the world agrees
You see most of the world would actually agree with this meme because they really would not be too concerned about them breaking up as it does not have any kind of impact on their own life. However, we are supposed to be heartbroken, but maybe not.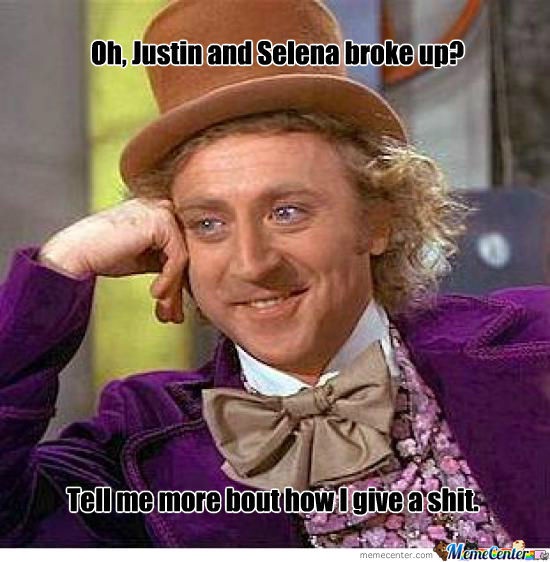 6.Clever twist on a name
This is a very clever twist on her name and it should certainly raise a smile from you. At least this is good clean humor and suddenly we are glad of her last name.