10 Most Expensive Virginities In The World
Monday, Aug 17, 2020, 5:55 pm
We aren't talking about prostitution here. What you are about to read is something very different. Let's speak of those women who actually tried to sell their 'virginity' to complete strangers in 'virginity auctions.' The concept is simple. The ladies put their virginity up for sale on auction websites. Men who are willing to have sex with virgins bid big money to win the auction. Some women made millions doing so. They call this a 'business move', or a way to pay out debt and don't really consider themselves to be prostitutes. "If you take a photograph for onetime, you will not be a photographer. If you have sex only for one time, and if you aren't doing it again, you can't be called a prostitute," said one of the girls who sold her virginity.
Read ten most expensive virginities in the world.
4.Cathy Cobblerson - $100,000
According to a Weekly World News report, Cathy Cobblerson, a 24-year-old Texas girl, tried to auction her virginity in order to clear the credit card debt. The girl reportedly tried to raise $100,000. Considering the fact that the news was published in 'Weekly World News' tabloid, which was known for publishing fictional news, the Cathy Cobblerson story may well be a hoax.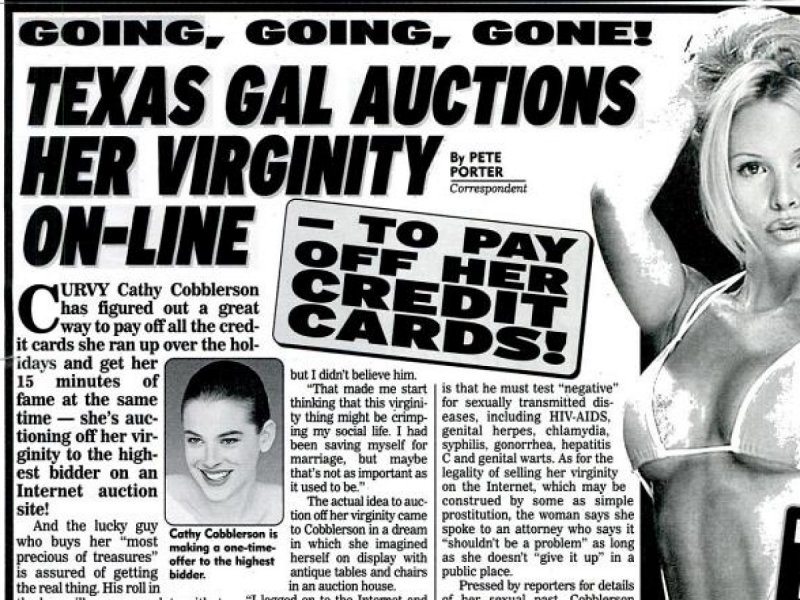 5.Catarina Migliorini - $780,000
The 24-year-old Brazilian girl tried and failed for at least four times selling off her virginity for money. She became popular when the news of her selling virginity to a Japanese man named 'Natsu' for $780,000 broke out. She later clarified that she hadn't slept with Natsu because he didn't match her expectations. She tried to sell her virginity again through her own website. It didn't work either.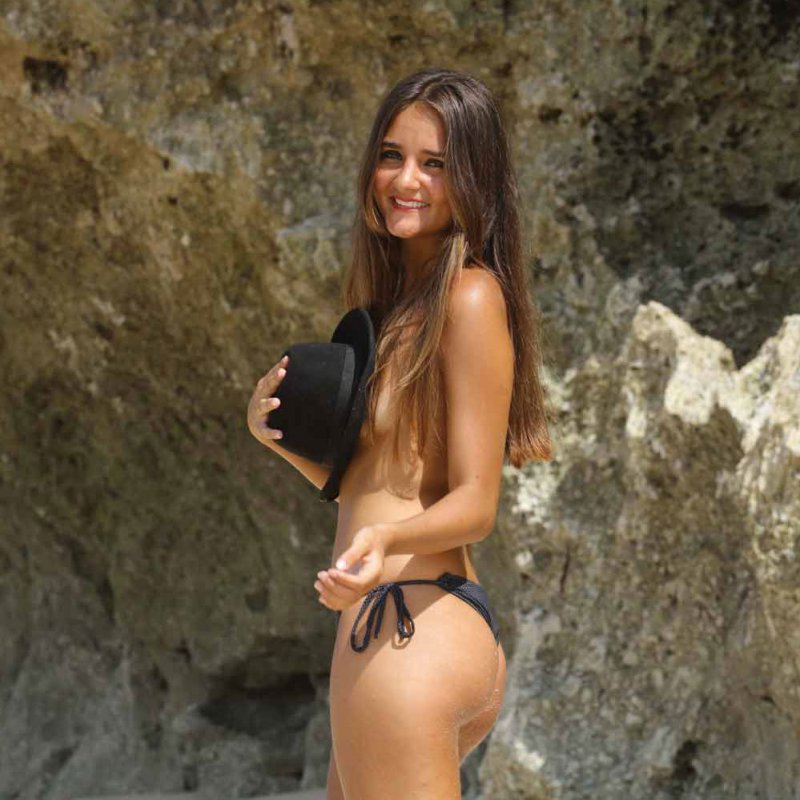 6.Graciela Yataco - $1.3 Million
In March 2015, the 18-year-old girl from Peru, offered her virginity in exchange for money. To her surprise, the young Peruvian model received a whopping $1.3 million offer from a Canadian businessman. The girl later turned down the offer and called the whole auction thing a publicity stunt.