Top 15 Worst Celebrity Wardrobe Malfunctions
Wednesday, Aug 19, 2020, 1:22 pm
Wardrobe malfunctions are common in the entertainment industry. We have been seeing them happen from a very long time. Celebrity wardrobe malfunctions don't happen every day. When they do, the incident will be all over the news! In most cases wardrobe malfunctions are accidental. They often happen due to lousy designing of the outfit/dress by the designer or due to some unforeseen circumstances. Although they act like they don't care about it, A wardrobe malfunction can be traumatic for a celebrity. However, in some cases, celebrities and models intentionally let their clothes slip or drop, hoping for some popularity! Be it an accident or a publicity stunt, a wardrobe malfunction excites an average fan! Here are fifteen worst celebrity wardrobe malfunctions that are sure to shock you!
13.Tara Reid's Chest Makes an Appearance
Tara Reid's red carpet boob exposure is probably one of the most memorable. The actress looked disheveled from the moment she hit the red carpet. After a few minutes of posing, her left boob decided to make an appearance. Reid continued to pose with her boob exposed for several minutes. Her overall appearance left many wondering if everything was okay with the actress. To this day, her wardrobe malfunction is one of the most talked about.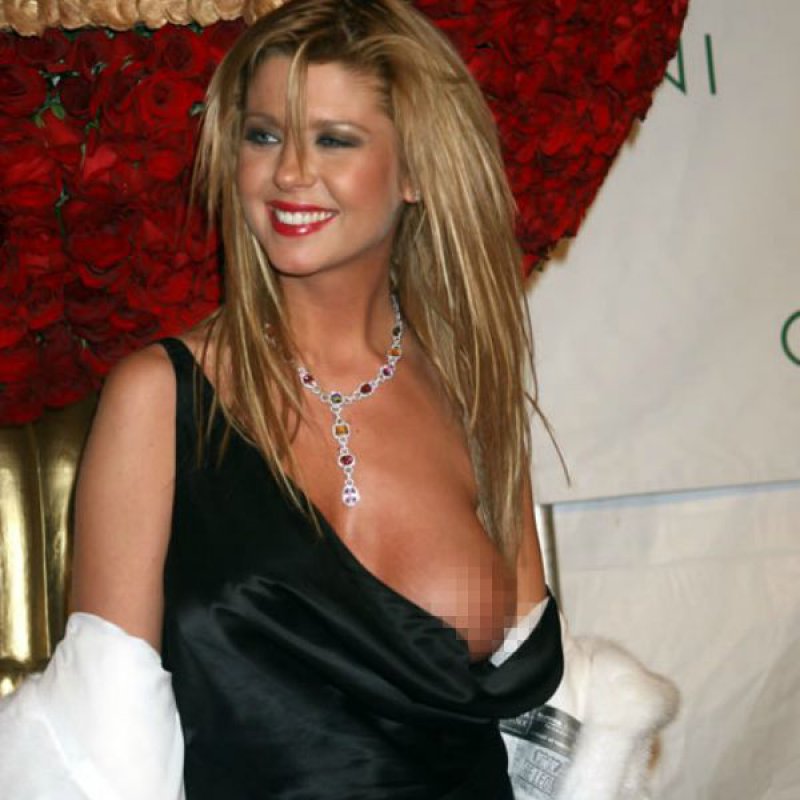 14.Anna Faris Tighty Whitees
It's one thing to have a torn dress, or a nip slip, but Anna Faris experienced a double booboo on the red carpet. On top of having a soaked dress train, Faris exposed her bright white undies for all to see. None of the people behind her are using umbrellas, so it's a mystery as to why her dress is wet. I guess Anna Faris missed the memo that you're actually supposed to pin your wrap dress so it doesn't fly open.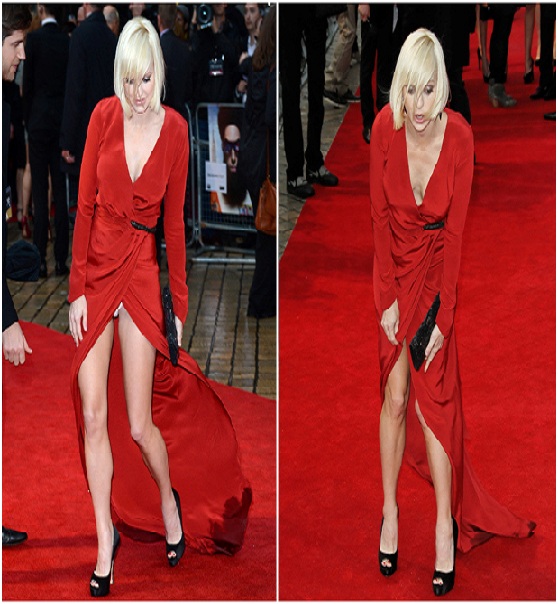 15.A Breeze Blows for Jessica Simpson
Mother Nature was not on Jessica Simpson's side when she was performing on stage a few years back. Judging by her expression, Jessica Simpson was mortified by her wardrobe malfunction. While performing, the back of her dress flew up, exposing her undergarments. She quickly rushed to fix it, but photographers already had snapped the incident.