15 Worst Tattoo Spelling Mistakes Ever
Monday, Aug 17, 2020, 8:48 am
If there's one place where you should never spell a word incorrectly, it should be on your skin. Oh yes, we are talking about the worst tattoo spelling errors that spoil the look of tattoos. Tattoos (most) are a kind of permanent marks on your skin. One got to be very careful before inking their bodies because once a tattoo is inked, it's tough to erase. You may need to shell out big bucks to get rid of them. There's no guarantee that a tattoo removal surgery can completely erase off a tattoo.
It can even lead to bizarre tattoo removal disasters
. Here are fifteen worst tattoo spelling mistakes ever spotted on people's bodies!
4.Trust-noone
She would be very happy after getting this tattooed on her back, but she must have felt sorry after noticing that huge mistake she did. The omitting of space between "No One" changes the meaning of that quote. It looks like "Noone " is a person and everybody should trust him.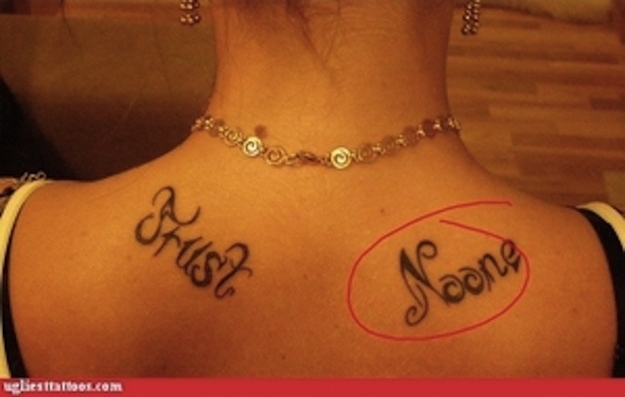 5.Am-awesome
Yes, The guy might be awesome but not his spellings. Making a spelling mistake in a tattoo makes you hide your beautiful body art for your entire life. It appears like his tattoo artist didn't care about the spelling error as well.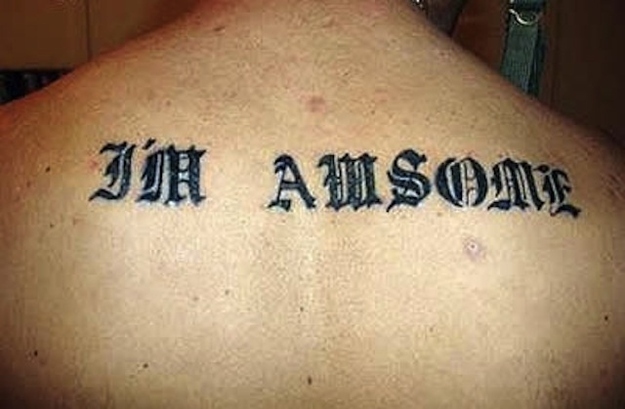 6.Your And You're Confusion
Tattoos like this
make you lose faith in our Education system
. People with English as their first language can't decide whether to use "your or you're" at the right place. The woman(guessing by the clothes) made a huge mistake not paying attention to her English literature class.