15 Cutest Disney Tattoos That Will Make You Want To Have One
Thursday, Aug 20, 2020, 7:24 am
Choosing a tattoo is a tough job. There are far too many tattoo categories to choose from. Abstract designs, flowers, cartoon characters, quotes,
3D Tattoos
, what not!!! Tattoo research is an exhaustive job. The rule remains same, though. The tattoo has to be creative, understandable and neatly-inked otherwise; it may lead to
tattoo disasters for the internet to laugh about
. Disney cartoon characters are also a popular tattoo choice. Cartoon character tattoos reflect playful nature of a person. Here are fifteen Disney tattoos that look too beautiful.
#9 Beast And Belle Tattoo


Beast and Belle Tattoo is one of the most creative Disney tattoos ever! This is also one of the cutest tattoos we have ever seen. Why to get Belle and The Beast side-by-side when you can just morph them together!? The tattoo doesn't have a lot of color or details, but the outline is imaginative!
The tattoo artist's ability to combine the pair together, without losing the features of each, is amazing. It looks like the girl had put great effort into researching tattoo ideas.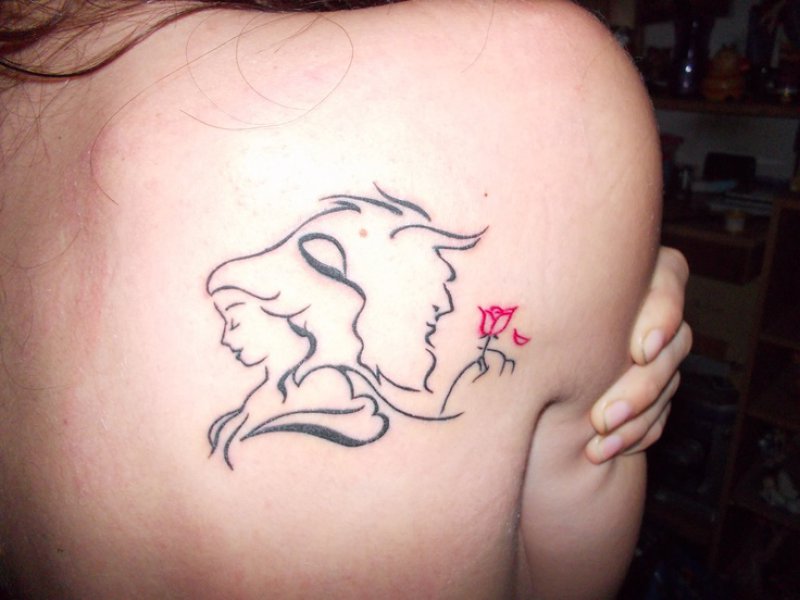 Report