15 Cutest Disney Tattoos That Will Make You Want To Have One
Thursday, Aug 20, 2020, 7:24 am
Choosing a tattoo is a tough job. There are far too many tattoo categories to choose from. Abstract designs, flowers, cartoon characters, quotes,
3D Tattoos
, what not!!! Tattoo research is an exhaustive job. The rule remains same, though. The tattoo has to be creative, understandable and neatly-inked otherwise; it may lead to
tattoo disasters for the internet to laugh about
. Disney cartoon characters are also a popular tattoo choice. Cartoon character tattoos reflect playful nature of a person. Here are fifteen Disney tattoos that look too beautiful.
#12 Mickey And Minnie Face


Mickey Mouse and Minnie Mouse are the earliest cartoon characters that were developed by Disney. Mickey Mouse is the official mascot of Disney. The older generation kids had more attachment towards Mickey and Minnie Mouse. The two mice, Mickey in particular, is a favorite tattoo choice of many Disney fans.
As you can see in the picture, the girl had both Mickey and Minnie tattoos inked on her two thighs. The tattoos look very attractive, although they are little bigger in size. Minnie Mouse tattoo looks beautiful with the red-color hair bow and abstract background design. Both the characters are smiling, and look euphoric, highlighting the girl's happy and playful nature!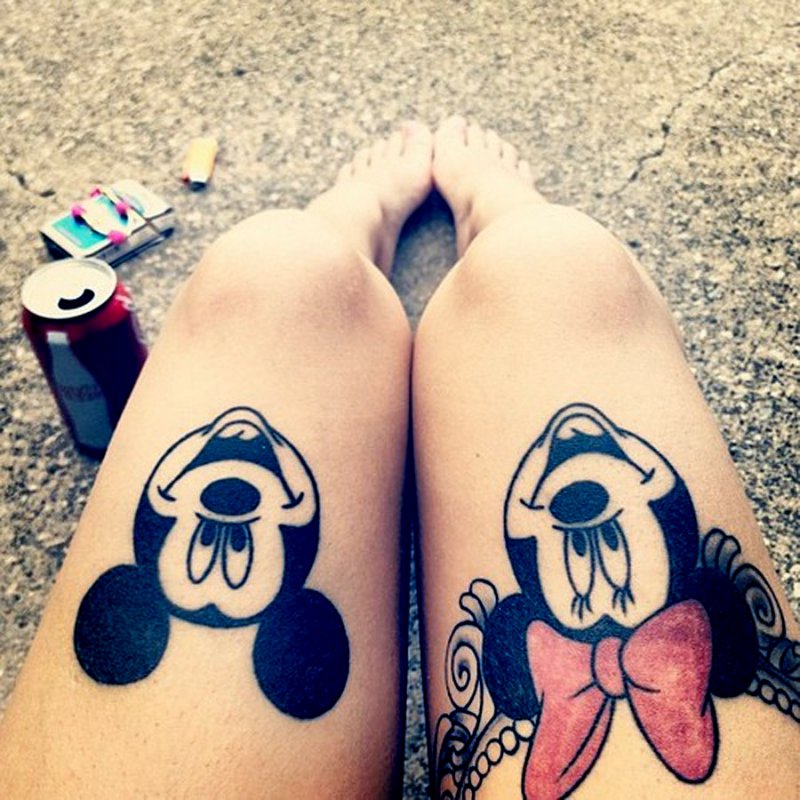 Report